Available in:
Deel de artikel
Never have your bike stolen again: simple solutions from Brussels
Residents of the Brussels-Capital Region can now rely on a simple but secure technological solution to protect their valuable bicycles
30 april 2019 17:30
Aseniya Dimitrova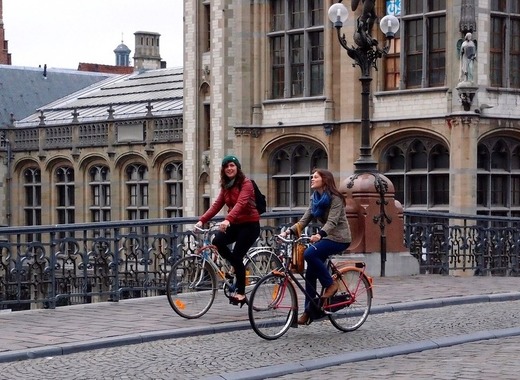 Bron: Mybike.Brussels
Have you ever faced the dilemma of paying a significant amount for a public transport card or choosing a significantly cheaper and more environmentally friendly way of traveling - by bicycle, even if it is at risk of being stolen? If yes, then you probably live or have lived in a big city. Here is why the newest and super convenient solution introduced last month in Brussels appeals to most of us.
Since March 2019, all residents living in the Brussels-Capital Region can benefit from a free online and easy-to-use service, aimed at guaranteeing more security for their bikes around the region. Mybike.Brussels allows to register your bike and purchasing a free identifying sticker, containing a unique registration number and a QR code, which shall be placed on a visible part of the bicycle. Thus, every bike containing the sticker can be declared as stolen or lost and identified within seconds by potential buyers, police officer or anyone else and returned to the owner.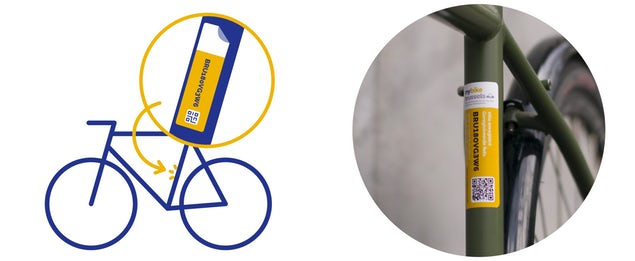 Mybike.Brussels
What is special about the sticker is that it does not present a risk of damaging the frame of your bike. What is more, it is resistant to uprooting, UV and changing weather conditions. This tool, combined with a good-quality padlock, significantly decreases the chances of someone making away with your beloved bike.
Like the article? Subscribe to our newsletter to receive the latest from the EU cities right into your inbox.