Syros International Film Festival 2019 starts tomorrow
The Greek island's festival awaits you until 21 July
15 juli 2019 21:30
Monika Dimitrova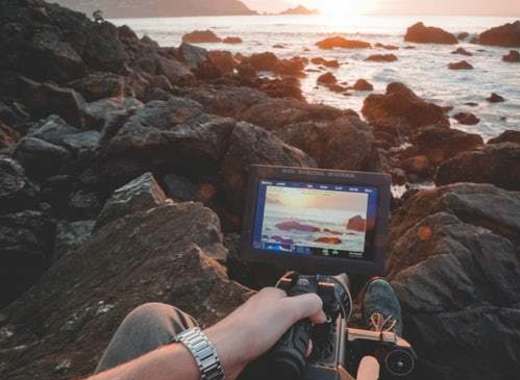 From 16 to 21 July 2019, Syros International Film Festival will present for the 7th consecutive year, a series of film screenings, musical performances and workshops which take place all around the Greek island of Syros. The art event highlights the unique location, offering new possibilities at the intersection of site and cinema. The program this year explores the theme of "Overexposure," ranging from the photographic process to the saturation of representation, from Mediterranean light to information overload. The festival aims also to welcome an array of cinematic experiences into an immersive dreamscape, re-thinking the question of "What is cinema?"
The Syros International Film Festival was founded in 2013 with the aim of embedding a wide spectrum of cinematic experiences into the unique setting of Syros. Since then, every year, 6 days of screenings, workshops, performances, lectures and parties highlight the island's cultural heritage, re-activating sites including shipyards, abandoned fields, a former quarry and a seaside dock. The festival's thematic curatorial approach mixes various cinematic genres into programs – documentary, fiction, experimental, narrative, exposing the audience and the public to new types of cinema in an easy to access manner.
Source: syrosfilmfestival.org
Like the article? Subscribe to our newsletter to receive the latest from the EU cities right into your inbox.