Fancy a drink? Find out more about the history of alcohol at Zagreb's Museum of Hangovers
The Museum's new "History of Alcohol" exhibition will be open between 10 and 29 November
październik 24, 2020 10:00
Anton Stoyanov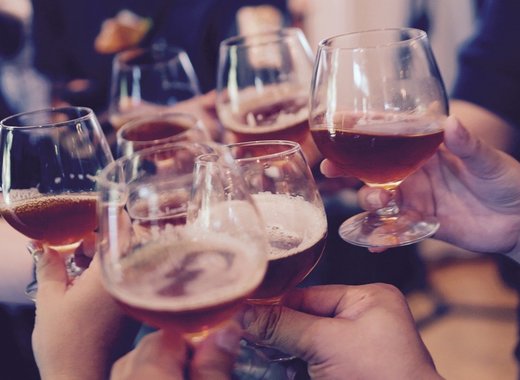 If you're looking for an opportunity to learn more about the history of alcohol while you're indulging in one of your go-to pastimes, then look no further than Zagreb's Museum of Hangovers. In cooperation with the Croatian beverage company Badel 1862, the cultural venue will be launching and hosting its first "History of Alcohol" exhibition between 10 and 29 November.
Combining fun and interesting
The full name of the exhibition launched by the museum is "History of Alcoholic Beverages – from Mesopotamia to the COVID". It aims to present a stimulating story arch that stretches all the way from ancient times to our modern-day struggles by intertwining a presentation combining all senses.
Thus, the exhibition will follow the evolution of alcohol since its first boom, giving onlookers the chance to discover interesting facts and curious details about how our ancestors crafted the beverages and how they indulged in them.
Furthermore, the exhibition promises special surprises on the topic of the history of alcohol in Croatia. As explained by the Museum's press release "In addition to the stories, we have prepared a lot of interactive content for the exhibition so that people can experience history through all the senses, not just the visual.
We will show you interesting facts about drinks that have affected humanity, but also Croatia. From the interactive content, we have prepared for you something never seen before in museums in Croatia."
The exhibition will open on 10 November at 13:00 o'clock but the official opening ceremony will take place at 19:00 with tickets for attendance priced at 4.50 euros each.
UPDATE: This article has been updated to reflect the new opening dates.
TheMayor.EU stands against fake news and disinformation. If you encounter such texts and materials online, contact us at info@themayor.eu