O nas
TheMayor.eu – portal internetowy europejskich gmin – jеst:
Kanałem informacji a sposobem bezpośredniego kontaktu pomiędzy obywatelami a instytucjami;
Portalem wiadomości, informacji o wydarzeniach, inicjatywach a przykładowych dobrych pomysłach;
Platformą popularyzującą dobre europejskie polityki, zrealizowane drogą partnerstwa publiczno-prywatnego;
Przestrzenią dla popularyzacji europejskich programów dla władz lokalnych.
Ekipa, której zlecono realizację tej inicjatywy, ma wieloletnie doświadczenie związane z realizacją projektu Kmeta.bg – tj. portalu bułgarskich gmin, który udowodnił swoją trwałość na przeciągu lat a cieszy się ołbrzymym zainteresowaniem zarówno ze strony administracji lokalnej jak również i ze strony ludności. Poza tym, od 6 lat organizowana jest również ceremonia wyłonienia Burmistrza Roku w Bułgarii.
Bazowa koncepcja platformy – to działać na rzecz lepszych kontaktów pomiędzy obywatelami Unii Europejskej, władzami lokalnymi a instytucjami europejskimi. W ten sposób realizowany jest cel informowania odnośnie dobrych praktyk na poziomie lokalnym i regionalnym, obywatele europejscy mogą skupić swoją uwagę na pracy władz lokalnych, prowadzone są też działania na rzecz wymiany informacji pomiędzy gminami w całej Unii Europejskiej. Tak samo realizowane są promocje polityk europejskich, związanych z rozwojem regionów; przgotowywana jest również realizacja ceremonii wyboru Burmistrza UE we współdziałaniu z Komisją Europejską. z Komitetem Reginów oraz z Parlamentem Europejskim.
TheMayor.EU działa na rzecz lepszego poinformowania obywateli europejskich o wdrożonych inicjatywach oraz praktykach w zakresie trwałego rozwoju, doskonali komunikację pomiędzy organami władzy lokalnej w Unii Europejskiej, powiadamia o realizacji polityk europejskich w naszym mieście. W ten sposób obywatele europejscy będą mogli otrzymać informację o dobrych praktykach, projektach i politykach, realizowanych w ich mieście. Administracje lokalne będą dysponować kanałem bezpośredniej komunikacji, za pomocą którego będą mogli informować obywateli o swoich osiągnięciach, jak również realizować promocje interesujących projektów ogólnoeuropejskich. Portal będzie również zwierciadłem działalności instytucji europejskich, co będzie miało bezpośredni wpływ na regiony; w ten sposób stanie się on miejscem bezpośredniego kontaktu pomiędzy instytucjami UE a obywatelami, a zarazem powiększy widzialność prowadzonych przez Unię polityk.
Platforma jest dynamiczna; może do niej dołączyć każda gmina na obszarze Unii Europejskiej, która przejawia zainteresowanie. Jej udział nie będzie obciążony zobowiązaniami finansowymi; będzie to dla niej szansą, aby stała się częścią jedynego portalu, stworzonego specjalnie dla gmin z całej Unii Eupopejskiej.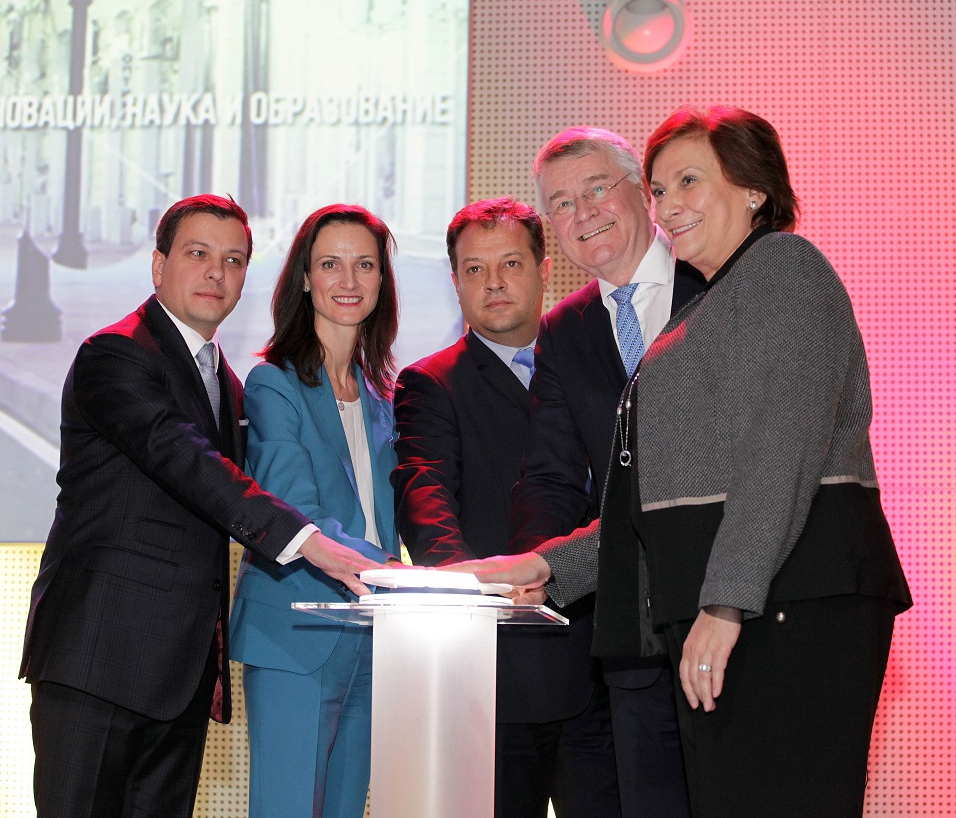 Eurokomisarz Maria Gabriel, szef resoru "Ekonomika cyfrowa a społeczeństwo", Vice-prezydent Europejskiego Komitetu Regionów Markku Markkula, Przewodniczący Komisji Polityki Regionalnej w Parlamencie Europejskim Iskra Michajłowa, Przewodniczący Krajowego Stowarzyszenia Gmin w Republice Bułgarii a Burmistrz Wielkiego Tyrnowa Daniel Panow oraz Przewodniczący Asocjacji "Euro Advance" a założyciel projektu TheMayor.EU Bojan Tomow dali początek jedynej w swoim rodzaju Platformy Gmin Europejskich.