Warszawa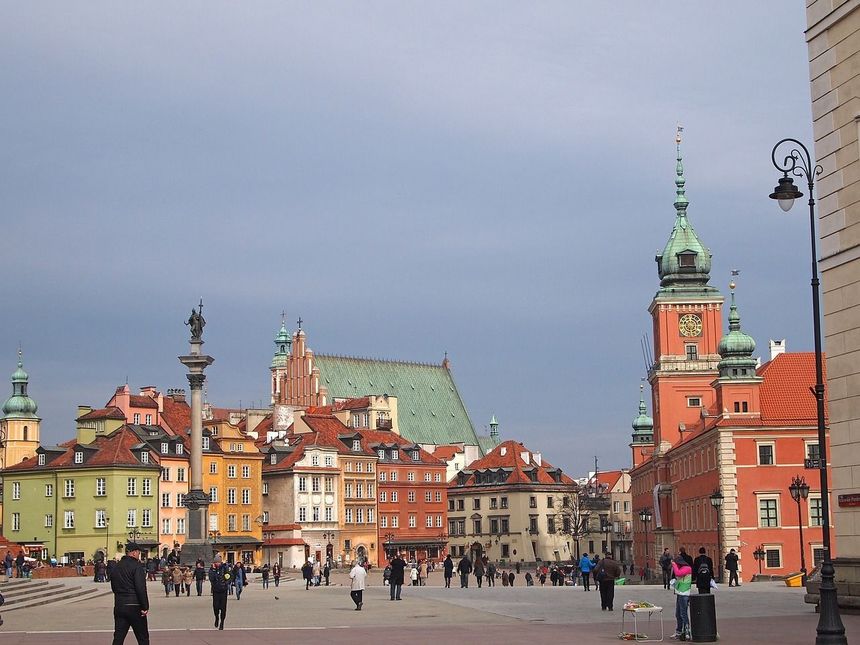 Mayor
Rafał Trzaskowski
Previous mayors
Biografia
Krótka historia
Historia Warszawy liczy sobie ponad 1400 lat. Początek dzisiejszemu miastu daje kilka wsi, położonych blisko siebie. Obszar opasany w IX w. murem obronnym staje się centrum miasta; można go zwiedzić choćby i dzisiaj – to Stare Miasto Warszawy. Historia miasta jest wyjątkowo dynamiczna – Warszawa przetrwała liczne niszczycielskie bitwy, powstania i wojny. Kraj niejednokrotnie ulegał rozbiciu dzielnicowemu, lub też jego obszarem dzielily się sąsiedne państwa. Miasto zostaje bardzo poważnie zniszczone oraz daje wiele ofiar w ludziach w czasie obu wojeń światowych. Niemniej stanowi ono dzisiaj dobrze rozwiniętym centrum ekonomicznym i kulturalnym.
Warszawa jest stolicą, a zarazem największym miastem w Polsce. Położona jest na 100 m wysokości nadmorskiej, a obszar miasta wynosi 517 km kw. Ludność miasta to bez mała 2 mln osób. Przez miasto przepływa rzeka Wisła, a brzegi Morza Bałtyckiego oddalone są o 260 km w kierunku północnym. Warszawa podzielona jest na 18 dzielnic, przy czym każda dzielnica wybiera swojego burmistrza.
Кontakty

Adres: plac Bankowy 3/5, 00-950 Warszawa

Czas pracy: 08:00–16:00

www.um.warszawa.pl
Stolica Polski to 46-te najdrosze miasto w świecie. W Warszawie mają swoje siedziby wszystkie instytucje państwowe, tam znajdują się również zarządy centralne dużych towarzystw międzynarodowych. W stolicy zarejestrowanych jest ponad 300 000 firm, a miejscowa giełda została założona w roku 1817; zaprzestaje ona swojej działalności w r. 1939, a ponownie została założona w roku 1991. Po tym jak Polska zostaje członkiem Unii Europejskiej infrastruktura miasta zmienia się nie do poznania – zbudowane zostaje metro, chodniki oraz drogi zostają poddane renowacji, budowane są nowe zakłady opieki zdrowotnej etc.
Warszawa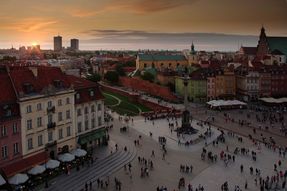 Źródło: Pixabay
Warszawa jest podstawową destynacją turystyczną w Europie Centralnej, co roku przyciąga tysięcy turystów. Miasto obfituje zabytkami; najczęściej turystów przyciąga Stare Miasto. W mieście jest wiele zamków, muzeów, pomników, katedr, jak również przepięknych parków – a najbardziej znany z nich jest Królewski Park Łazienkowski. Jest tam wiele zabytków architektury do zwiedzenia. Poza tym w mieście odbywa się wiele festiwali, mają miejsce liczne wydarzenia kulturalne. Co roku między majem a wrześniem w Parku Łazienkowskim pod pomnikiem słynnego polskiego kompozytora Chopina odbywają się w plenerze Koncerty Chopinowskie.