Available in:
Podziel się artykułem
Vienna's Climate Council chairs its first meeting
The climate crisis cares not for the coronavirus pandemic and the city is eager to ramp up its fight to protect the environment
wrzesień 27, 2020 15:00
Anton Stoyanov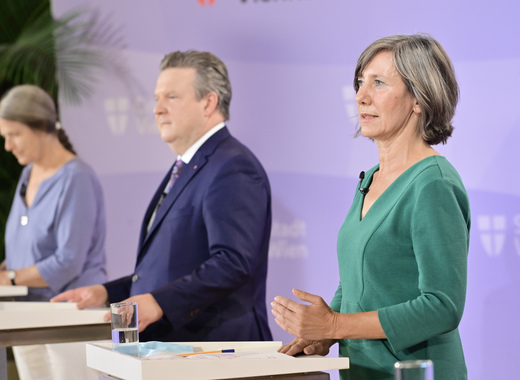 Źródło: C.Jobst/PID, Stadt Wien
Earlier this week Vienna's Climate Council finally convened for the first time. The advisory body was established way back in June 2019 as a vital pillar of the Vienna Climate Protection Package but was not able to chair its first meeting due to the outbreak of COVID-19.
Providing vital expertise on one of the most important topics
The Vienna Climate Council consists of three groups (boards) that work together in different arrangements. In total, more than 40 members are active in the council. The core consists of an independent group of domestic and foreign high-ranking experts from science and research backgrounds. In particular, they advise Vienna's Mayor Michael Ludwig and Vice Mayor Birgit Hebein directly and personally on climate policy challenges and possible measures that can be implemented in Vienna.
The policy and project suggestions developed by the Council are also coordinated with representatives of local businesses, members of the society and different stakeholders as a collaboration between local authorities and civil society members is key for the successful implementation of cohesive climate policy.
After the Council's first meeting Deputy Mayor and Climate Protection City Councilor Birgit Hebein emphasized the importance of acting quickly and efficiently. She stated that "The climate crisis is not taking a Corona break. 2020 had one of the hottest summers of all time… We have to act quickly and together because there is no vaccine against the climate crisis."
Deputy Mayor Hebein also brought attention to the many projects the city had already implemented meant to fight climate change and to protect the environment. She continued that if there is anything positive about the Corona crisis, it is the fact that "science has achieved a certain social status and the climate council has been given very personal control of the situation… Vienna has had many crises. If we act quickly now, we will also address the climate emergency."
TheMayor.EU stands against fake news and disinformation. If you encounter such texts and materials online, contact us at info@themayor.eu