Disponível em
Compartilha o artigo
Citizens' welfare throughout their lives is a high priority in the municipality of Lemvig
Interview with Erik Flyvholm, Mayor of Lemvig, Denmark
Terça-feira, 30 de Julho de 2019, 11:30h
Monika Dimitrova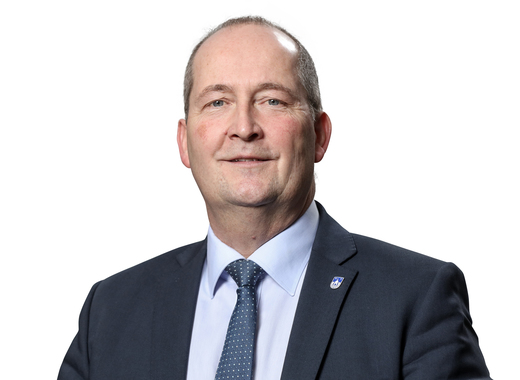 Fonte: Lemvig Municipality
Erik Flyvholm has degree of Civil Economics. He was elected to the municipal council of Thyborøn-Harboøre Municipality in 1998. From 1998 until 2002 he was deputy mayor. In 2002 he was elected mayor of Thyborøn-Harboøre Municipality. In 2007 Flyvholm he was elected mayor of the new Lemvig municipality.
He is a member of the Danish Municipalities International Committee, European Committee of the Regions in Brussels and the Congress of Local and Regional Authorities in Strassbourg.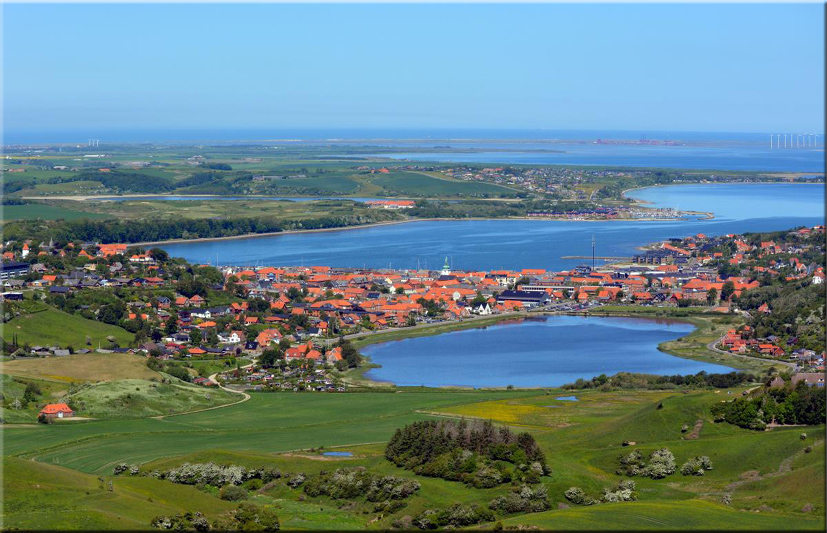 Mr Flyvholm, please describe Lemvig in a few sentences. What is your favorite place?
My favourite place is by the North Sea. The ocean is never the same and has always new energy. The open spaces are a significant quality about the amazing nature that surrounds us. The beautiful coasts and the water are a good frame for reflection and thoughtfulness.
You are mayor of Lemvig since 2007. How did the municipality change over this period?
Much has happened in the municipality since 2007: Significant parts of the infrastructure - roads and harbours - are modernised. Several urban renewal projects in both the larger cities and in villages are completed or planned in detail. It has been an ambition for a long time to make the municipality sustainable concerning energy: Since 2016 we have been more than self-sufficient with electricity from many and efficient windmills and a hundred percent of the district heating supply is made up of biogas and biomass.
The municipality is one of the front-runners in Denmark concerning adaption to climate changes thanks to among other things a high-water wall at the harbour in Lemvig and many kilometres of coastal protection along the sea and fjord. Consequences of elevation of the ground water is dealt with through for instance the establishment of local water reservoirs. The municipality is also a frontrunner concerning drainage and has had separate drainage for several years.
Lemvig is implementing several very successful social programmes. Please, tell us more about those that are most important and about your collaboration with other institutions.
Citizens' welfare throughout their lives is a high priority in the municipality of Lemvig. The Department of Health Promotion and Prevention has made an effort to, for example, help overweight people through better eating habits, helping smokers get rid of the tobacco or helping citizens who have problems with physics in better shape. At the same time, the department helps citizens with a chronic illness to live better with, for example, heart disease, COPD, diabetes, back pain or cancer rehabilitation.
The municipality is significantly investing in nurseries, kindergartens, after school care and schools and has a strategy to maintain, as far as possible, small schools with a minimum of 75 students. Great efforts are made in family care and for vulnerable children and young people.
Share some other good practices from your municipality with us. How do you finance them?
People with dementia are offered custom apartments with 24-hour rhythm lights and visits to six activity apartments designed as time warps that helps them get their memories and chat going. In general, the municipality of Lemvig has a well-developed elderly care.
Lemvig Municipality has a constant focus on its finances, so there is money for both growth and welfare. We keep in close contact with the business community, which constantly receives optimal service, quick answers and offers about networking. It is characteristic for our investments that they in the planning phase both are prepared thoroughly and futureproof.
How would you evaluate the necessity of a portal that brings together the best practices of European municipalities and aims to keep the citizens informed about the latest developments in local policies, such as TheMayor.eu? How can our platform be useful to your administration?
I see the portal as an important platform for exchanging inspiration and information on best practice between the European municipalities. Our own management and politicians can both contribute to and benefit from the exchange here.
What are your main future goals for the development of Lemving in order to make it a better place to live in?
Lemvig Klimatorium is part of a 6-year climate project "Coast to Coast Climate Challenge", which runs until the end of 2022. The overall goal is to secure values ​​against damage caused by severe climate change. The main purpose of Lemvig Klimatorium is to focus on saltwater; to gather knowledge of water relevant to both business and tourism and the population. Lemvig Klimatorium will be ready at the beginning of 2020. The building will be energy neutral.
Lemvig Municipality, like other western coastal municipalities, is challenged by the fact that our young people, after finishing their upper secondary education, often travel to larger cities to pursue higher education. The population is declining, and therefore we need more of them to return home after graduation. Therefore, we generally focus on providing good conditions for children and young people through schools and leisure facilities. A new initiative is to add the 10th grade to the upper secondary school to strengthen the educational environment for more people. When the young people move, we keep in touch with and dialogue with them through local youth ambassadors in the big cities, through Facebook groups for young people moved away, and special VIP events targeted at them.
Find out more about Lemvig here
TheMayor.EU stands against fake news and disinformation. If you encounter such texts and materials online, contact us at info@themayor.eu