Disponível em
Compartilha o artigo
Coming up in October - "Mayor of the Year" 2020 awards in Bulgaria
TheMayorEU - the European portal for cities and citizens is a partner of the event
Quarta-feira, 30 de Setembro de 2020, 17:30h
Monika Dimitrova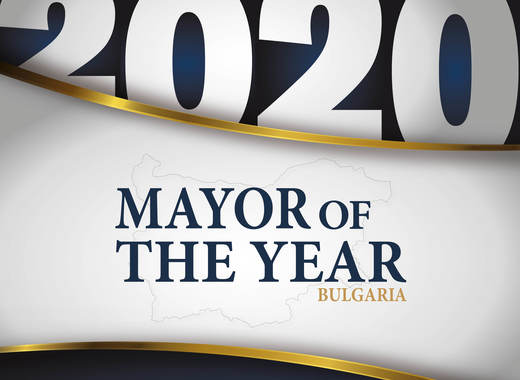 Fonte: Eduard Lilov
The prestigious Bulgarian contest "Mayor of the Year" will take place in October. Almost a year after the local elections in the country, it is again time for citizens to evaluate and select the best-performing mayors.
In 2020, old and new mayors, together with their teams, had the difficult task of keeping municipal finances sound, while supporting citizens and business in the state of a health emergency. That is why this year, the organizer of the event - the Portal of the Bulgarian Municipalities Kmeta.bg, has introduced changes to the categories, more suitable for this atypical situation.
The "Mayor of the Year" 2020 categories are:
Mayor of the Year
Mayor of the citizens
Smart City
Demographic policy and in vitro programs
Sport and youth policies
Urban environment
Investments in educational infrastructure
Social measures during an epidemic
For the eighth consecutive year, the competition will enable hundreds of thousands of Bulgarians to vote on kmetnagodinata.bg platform in eight categories. Voting starts on 15 October and will end on 29 October inclusive.
Voting for municipalities is divided into categories based on their size - small (with less than 20 000 inhabitants), middle (with a population between 20 000 and 50 000 inhabitants) and big (with a population of over 50 000). The winners will be announced at a ceremony on 30 October in Sofia Tech Park and will be broadcast on BNT 1 the same evening.
Over the years, the competition "Mayor of the Year" has become an event important both for the citizens of Bulgaria and their mayors. It is the stage for recognition of the fruitful work and initiatives that have been carried out at the municipal level.
"Mayor of the Year" gives a platform for every citizen to celebrate the positive work of local administrations and to encourage every municipality, city and settlement to move forward and to seek development.
TheMayor.EU stands against fake news and disinformation. If you encounter such texts and materials online, contact us at info@themayor.eu