Disponível em
Compartilha o artigo
Frankfurt considers greenery on bus stops
The German city has been inspired by a project first developed in Utrecht
Domingo, 19 de Janeiro de 2020, 10:00h
Anton Stoyanov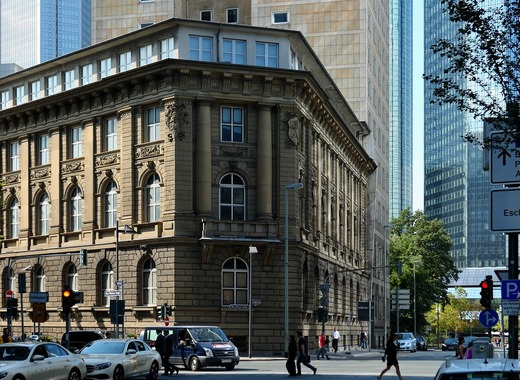 Local authorities in Frankfurt have announced that they are currently considering a trial run of a project that will plant greenery at the tops of bus stops. The statement comes after two local councils submitted their proposals for the creation of such "green" bus stops, modelled after the ones developed in the Dutch city of Utrecht.
Last summer Utrecht became a trailblazer in public transport greenery when the local government planted a total of 316 public transport stops. Not only did the surrounding areas become cleaner, healthier and more beautiful but they also proved a hit among the city's bee population.
Other urban areas across Europe have been quick to follow the example set by their Dutch colleagues – and some politicians in Frankfurt don't want to fall behind the curve.
Lukewarm response by central city authorities
Yet the city government was quick to dash the hopes of the local councils that submitted the proposals. In a statement published by authorities, it is stated that the currently existing bus stop shelters simply can not support the excess weight that comes with such a transformation. According to the report, the roofs would have to support at least 75 kg of additional weight – something that is currently impossible.
Instead, city authorities have proposed an alternative solution – to replace existing bus stop shelters with ones specifically designed for the purpose of going green. That would cost around 25,000 euros per bus stop replaced, without even counting the increase in maintenance costs that the new facilities would demand, which currently can not be estimated.
Alternatively, the city is also exploring the option of carrying out an inspection of bus stop shelters and assessing whether they can be converted and how much that would cost in the end.
And while Frankfurt is busy deliberating, Leipzig is currently installing 900 new bus stop shelters, all fitted with greenery with some of them even boasting solar panels.
TheMayor.EU stands against fake news and disinformation. If you encounter such texts and materials online, contact us at info@themayor.eu