Thermaikos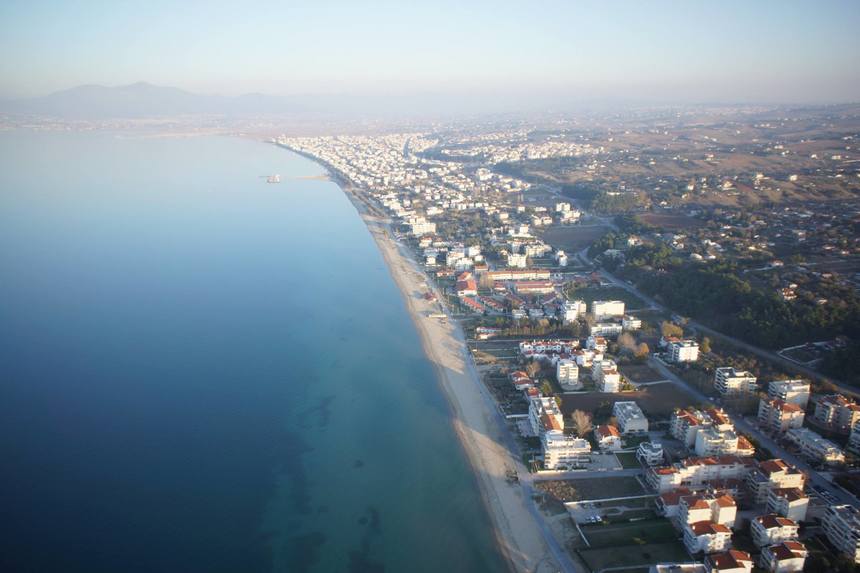 Fonte: Facebook/Visit Thermaikos

Mayor
Georgios Tsamaslis
Biografia
Breve história
The history of the region begins in 1923, when the first inhabitants who came after the Asia Minor Catastrophe settled as refugees hailing from the regions of Asia Minor and Thrace, which today belong to Turkey. Then 37,387 refugees created 75 refugee settlements in the area around ​​Thessaloniki.
Of these, 1,754 from the coasts of Asia Minor and Eastern Thrace headed to the southeastern shores of the Thermaic Gulf and create three settlements: Agia Triada, Neos Epivates and Perea.
The former Municipality of Thermaikos emerged in the year 1999, with the implementation of the Local Government Program "I. Kapodistrias "and the unification of the former communities of Perea, Neos Epivates and Agia Triada, which today constitute its municipal districts.
The modern-day municipality of Thermaikos was formed via the 2011 local government reform through the merger of the following 3 former municipalities, that became municipal units: Epanomi, Michanonia and Thermaikos.
Thermaikos is a suburban municipality of the regional unit of Thessaloniki, Greece. Its population is 50,264 (2011).
The area is coastal and is located on the east side of the Prefecture of Thessaloniki, in the central bay of Thermaikos. It is located at a distance of 20km. from the center of Thessaloniki and has an area of ​​21,000 acres, of which 5,000 boast dwelling and city characteristics while the coastline is 7.4 km long and is the most important point of natural beauty in the area.
City Hall

Address: Meg. Alexandrou 2, Thermaikos
The population growth, especially in recent years, is geometrically progressing, as many people are moving from Thessaloniki and other areas to Thermaikos. Residential development is similar. Dozens of luxury apartments and houses are constantly being built. Of the permanent residents, 60% are engaged in agriculture, producing cotton, wheat and vegetables, while in recent years more and more people are involved in tourism.
TOURISM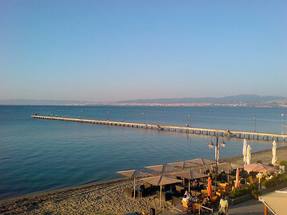 Fonte: Thermaikos Municipality
Located 20 km away from the Macedonia airport in Thessaloniki, Thermaikos is a top tourist destination in Greece. There are a lot of different options for every tourist - beautiful beaches, water sports and fresh seafood near the sea, to just mention a few. A walk to the historic monuments or a visit to the prized wine yard and its museum are also an incredible experience.