Disponível em
Compartilha o artigo
Jyväskylä is a great student city with an excellent level of services
Interview with Timo Koivisto, Mayor of Jyväskylä in Finland
Terça-feira, 17 de Setembro de 2019, 11:30h
Monika Dimitrova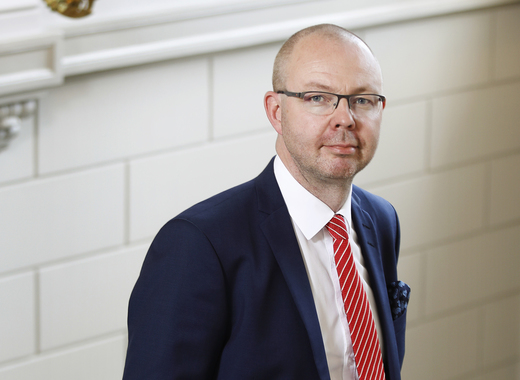 Fonte: Petteri Kivimäki and City of Jyväskylä
Timo Koivisto was born on 2nd January 1970. He has Master's Degree in Laws from the University of Turku. He is married with two children. Koivisto was Deputy Mayor of Jyväskylä from 10 Jan 2005 until 30 April 2015. Since 1 May 2015 Timo Koivisto is Mayor of Jyväskylä.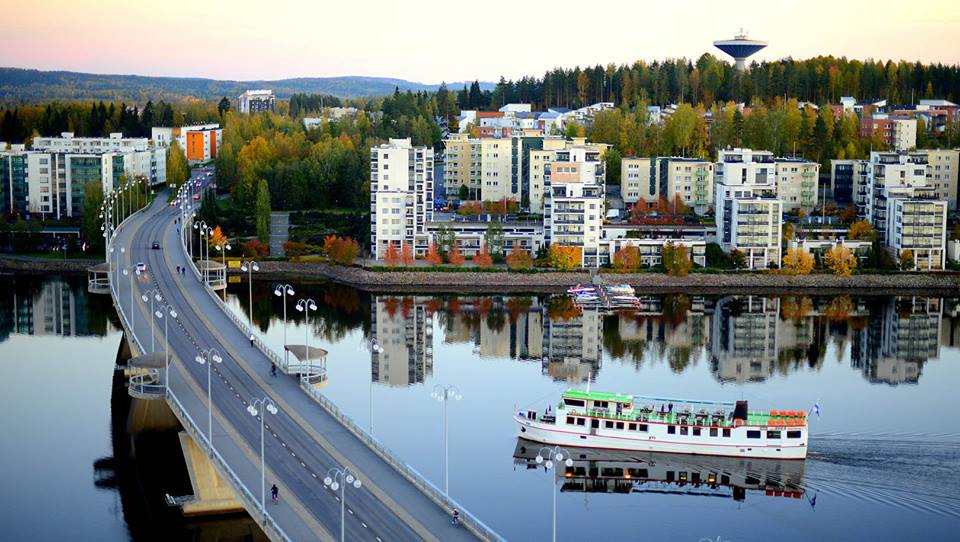 Photo by Kalevi Korhonen and City of Jyväskylä
Mayor Koivisto, please describe the city of Jyväskylä in a few sentences. Which is your favourite place?
Jyväskylä is a bustling and attractive student city. We are passionate about physical exercise and wellbeing.
My favourite spot in Jyväskylä is the city centre and in particular its pedestrian street, the best in Finland, where vigour and vitality of the city are visible for everyone.
Jyväskylä offers high quality education. How does the municipality use social programs to support this development? What kind of collaborations are you taking part in?
Finnish Schools on the Move programme, which encourages pupils to exercise daily during school days, is super popular in Jyväskylä. Learning and concentration are given a totally different setting when an old-fashioned classroom was turned into a functional learning environment.
As another example, I'd like to mention the award-winning Cultural Educational Plan in Jyväskylä, which gives all pupils opportunities to experience arts during their school years. The programme is implemented in cooperation between arts operators and schools.
Moreover, we have several on-going projects promoting equal rights in education and digital competence both in early and basic education. With the help of the European Social Fund, for instance schools have been able to make use of small group activities and workshops.
Our cooperation is based on resident involvement and business cooperation. Moreover, we cooperate continuously with the third sector actors, e.g. sports clubs. Local educational institutions, including the University of Jyväskylä and Jyväskylä University of Applied Sciences, are our primary co-operators.
Share other good practices from your municipality. How do you finance them?
Kangas, a new innovative workplace and residential area, close to Jyväskylä city centre, is an excellent example of involvement and community-led development. For instance, various joint arrangements, including cars, waste management and outside areas, are being tested in the area. Art is supported by the Percent Culture Concept in the area, which implements smart solutions, among other things, for parking and monitoring energy consumption. Building and development of the area was funded by both public and private funding. The key thing is that the area owned by the city has been developed further as an entity complying with the principles of sustainable development.
Today, the strategic projects of the City of Jyväskylä are increasingly implemented and financed as joint projects for the public and private sector. I'd like to mention the Hippos2020 Project here in Jyväskylä as an example, where nearly 90 % of the over 200-million-euro investment is covered by private investors' money. Building of this complex of the best and most diversified sports facilities in the Nordic countries and the related state-of-art competence will take place between 2020 and 2025.
Jyväskylä is top conference destination, what are you doing to attract investors and strategic projects?
Urban development platforms Kangas, Hippos2020, Hospital Nova and Kukkula and Citycentre 3.0 are in a key position in the City of Jyväskylä economic policy. They are strategically significant development projects and massive investments creating research and development environments for enterprises and educational institutions.
Large-scale investments allow urban development platforms to offer an opportunity to create innovations and a creative ecosystem for enterprises. They highlight also the substance priorities of the city's economic policy: cyber security as well as physical exercise and wellbeing.
Also, the joint project for culture-related investments and development of the city centre - the Heart of Jyväskylä - has progressed well. Next year we will be making decisions on the functions and facilities of our arts institutions so that they, too, will boost city centre vitality.
The University of Jyväskylä is an active organiser of scientific conferences. Thus, Jyväskylä ranks as the fifth busiest city to have international meetings and conferences in Finland. The academia cooperates actively with local enterprises in order to commercialise new innovations as efficiently as possible. This, naturally, creates demand for new business activities.
How would you evaluate the necessity of a portal that brings together the best practices of European municipalities and aims to keep the citizens informed about the latest developments in local policies, such as TheMayor.eu? How can our platform be useful to your administration?
From the competitiveness aspect, the sharing of successful practices is an essential habit of European towns and cities. We need to keep an open mind and search for dynamic approaches for finding solutions to urban challenges. Jyväskylä is pleased to participate in platforms where sharing of both challenges and knowledge is possible.
What will be the main goals you are planning to develop in the near future to make the city a better place to live in?
Jyväskylä is a great student city with an excellent level of services. It is important that Jyväskylä is considered an excellent environment for children to grow up, and that living conditions are high comfortable. In future, we will have to put even more emphasis on counterbalancing the falling birth-rate by immigration. Relocation to welcoming and liberal Jyväskylä is uncomplicated from outside the borders of our country, too.
We work hard to establish jobs. Economic policy and new work opportunities are the first priority of the city management. Urban development platforms Kangas, Hippos2020, Hospital Nova and Kukkula, and Citycentre 3.0 create interesting research and development environments for enterprises and educational institutions.
Find out more about Jyväskylä here