Disponível em
Compartilha o artigo
Landmark budget deal reached in record time in Copenhagen
It took lawmakers in the Danish capital just 5 days to come to an agreement for next year's budget
Sábado, 12 de Setembro de 2020, 10:00h
Anton Stoyanov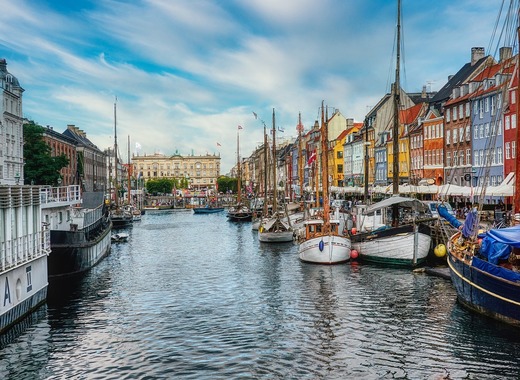 It took lawmakers in the Danish capital of Copenhagen just 5 days to come to an agreement on the city's 2021 budget. A broad coalition of 5 parties came together to support the bill that will make Copenhagen greener, more social and more supportive as it recovers from the pandemic.
Placing an emphasis on care and going green
The agreement reached earlier last week by parties in the Copenhagen City Council marks a decisive step in the city's journey towards recovery from the coronavirus pandemic. The funding set aside by the local government will help the city not only recoup its losses but also continue the ambitious projects that are meant to make it greener and fairer.
"I am happy and proud that such a broad circle of parties will help to take responsibility and ensure that we raise the welfare of our children, the vulnerable and the elderly - and that Copenhagen can also develop as the city of the future we love: As a unique capital with a long green coastline (...), and as one of the world's best cities to live in," stated Copenhagen Mayor Frank Jensen.
The largest investments will be made in welfare. Nearly DKK 450 million over 4 years will go towards ensuring minimum staff standards in the city's nurseries and kindergarten – e.g. that by 2025 each nursery should have three 3 children per adult and each kindergarten – 6 children per adult. New schools will also be constructed in order to satisfy the needs of the city's growing population.
Another 344 million will be directed towards social care and aiding vulnerable groups and individuals as well as staff caring for those suffering from mental illnesses. A further 28.6 million will be invested in elderly care.
When it comes to new green projects, the municipality is going all out. The new budget will ensure that work continues on the island of Lynetteholm that will provide living space for over 35,000 people, on expanding the metro network and other crucial transport connections.
Some DKK 400 million will also be invested in the creation of a green coastal landscape between Lynetteholm towards the Øresund, with the size of Copenhagen's largest park, Valbyparken. Additional funding will also be provided to support different forms of alternative mobility such as bicycles, cruise ships and others.
Finally, the local government agreed to extend and expand its coronavirus protection measures for businesses – especially the tourist industry. The city will invest heavily in helping local entrepreneurs adopting more climate-friendly policies and becoming more sustainable and resilient in the future.
If you're interested in finding out more about the details of Copenhagen's new budget, check out the municipality's website.
TheMayor.EU stands against fake news and disinformation. If you encounter such texts and materials online, contact us at info@themayor.eu