Disponível em
Compartilha o artigo
The jubilee Access City Award 2020 contest is open
Is it easy to move around your city for everyone, to get the info and goods needed? If yes, it is now the time to apply and win the 10th edition of the Access City Award
Sexta-feira, 03 de Maio de 2019, 17:30h
Aseniya Dimitrova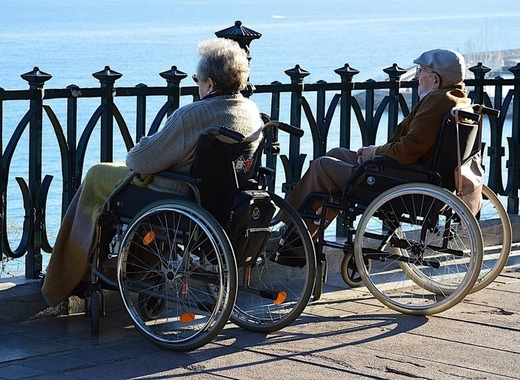 The Access City Award is a traditional distinction given by the European Commission and the European Disability Forum to cities that go the extra mile in guaranteeing accessibility to the largest number. Given annually, the distribution of the awards in 2020 will mark the first decade since its establishment, hence the next winner will be celebrated with even greater honours.
For a city to be accessible, it means that it allows all people to live in it and use all things and services troubles-free, regardless of their abilities. Thus, the concept refers to facilitated mobility, purchasing goods easily, entering public buildings, accessing information, etc. Naturally, these are particularly difficult to physically disadvantaged people and the elderly. And while the first group is expected to reach an estimate of around 120 million people in Europe by next year, the share of the latter continues to grow which justifies the crucial importance of making the urban environment easy to use.
Among others, the applying cities will be judged on whether or not these are accessible:
buildings and streets
buses and metros
ticket machines and cash machines
websites and other technology that people use to communicate
information that is easy to read and understand for everyone
The current holder of the award for 2019 is Breda in the Netherlands. In order to participate in the contest a city must be located in the EU and exceed 50 000 inhabitants (or if there are no two such cities in a country, joint applications are accepted).
Applications are due by 11th September 2019. The award ceremony will take place in Brussels on 29 November 2019, during the European Day of Persons with Disabilities Conference.
Find out more from this link.
Like the article? Subscribe to our newsletter to receive the latest from the EU cities right into your inbox.