Kardjali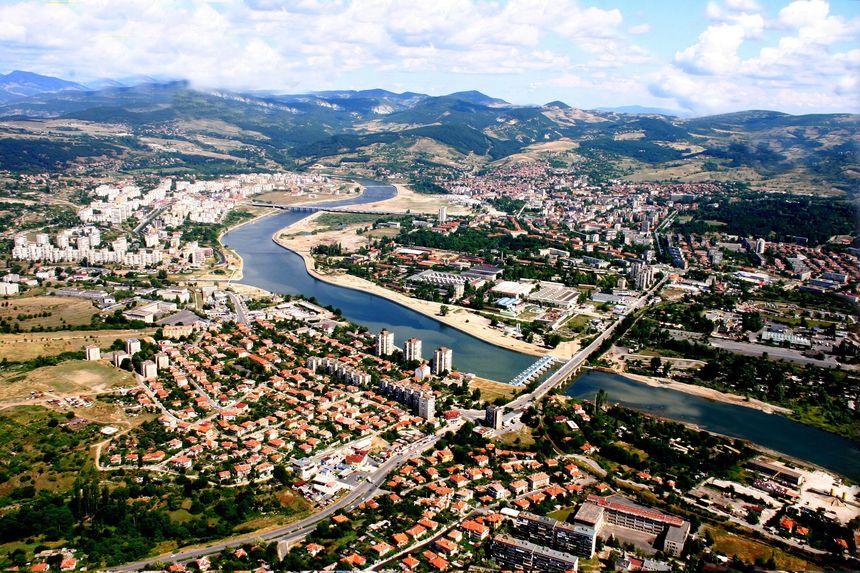 Mayor
Eng. Hasan Azis
Biografie
Istorie scurtă
As legends say, the name of the city comes from the stories about Kardzha Ali - a military leader and a saint. In the Almanac of Adrianople Vilayet for 1310 Hijri calendar (1892), there is a translated legend saying that when the Turks attacked the Rhodopes during the reign of Sultan Murad I (1360-1389), the armies were led by the military leader Kardzha Ali. He was killed in a battle, and the new settlement was named after him.
Kardzhali Municipality is located in the south-eastern part of the Republic of Bulgaria. It is the biggest municipality in the Eastern Rhodope Mountains with a territory of 574.7 sq. m., which is 20% of the territory of Kardzhali Region. In the Municipality, there are 117 settlements governed by 45 local authorities. Kardzhali City has naturally become an administrative, cultural and industrial centre not only of the Municipality, but also of the Eastern Rhodopes. It is located 259 km away from Sofia and 90 km away from Plovdiv. Through the years, considerable investments for the establishment of many industrial, construction and trade companies have been made here. This is how the city has become the economic centre of Kardzhali Region.
City Hall

Address: 6600 Kardzhali, 41 Bulgaria Blvd.
A significant number of companies working in the non-ferrous metal industry, the machine building industry, the textile and clothing industry, the wood processing and furniture industry, the electrical engineering and food industry were established in the Kardzhali Municipality. 80% of all enterprises are private, and only 14% are owned by the State and the Municipality. The registered enterprises working in the trade sector have the biggest share, while only 10.5% of the enterprises operate in the industrial sector. The companies have relatively modern equipment and highly qualified specialists. The huge deposits of perlite, bentonite and natural zeolites, 90% of the production of which is used in construction, cement industry and agriculture are a great source of riches. The natural resources and landmarks are a prerequisite for the growth of tourism.
Perperikon Archaeological Complex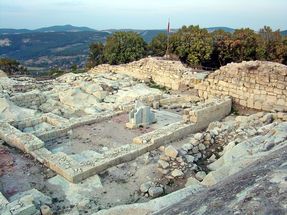 Sursă: Wikipedia
Perperikon is a medieval fortress from the 6th-14th centuries, situated 15 km northeast of Kardzhali and standing on a rocky hilltop. It is one of the biggest Rhodope fortresses (12,000 sq. m.). The area is known as Dhzin Tepesi (The Mount of Ghosts). The complex includes a palace-sanctuary from the 6th-5th c. BC, a fortified Thracian fortress, a settlement and a round temple. It is believed that one of the capital cities and residences of the Thracian kings was situated here. The palace had an L-shape, 3-4 floors and 40 rooms. Two corridors and 13 rooms have been preserved. One of the oldest megalithic monuments from Thracian times has been completely cut into the rocks. There, we find the Thracian testament that bears the memory of the god of wine - Dionysus.