Finland gears up to protect winter tourism season
A new law that is currently in its drafting stage is meant to force shipping and airline companies to test passengers before their arrival in Finland
21 Septembrie 2020 17:30
Anton Stoyanov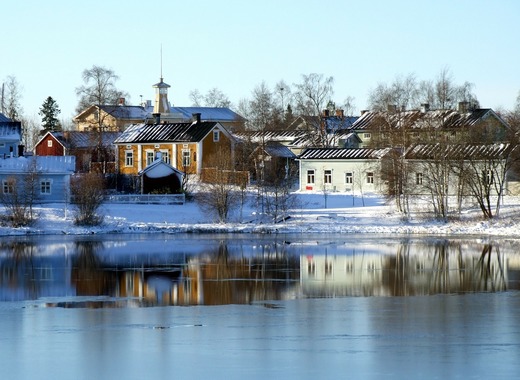 As the Finnish government takes its eyes off the summer season and begins preparations for salvaging whatever it can of the winter months, officials have introduced new draft legislation that aims to keep the country safe while simultaneously promoting travel and tourism.
Saving the winter tourism season
Governments across Europe scrambled to protect their tourism industries during the summer – but now with autumn in full swing, preparations are underway to greet winter tourists in a safe and secure manner. Winter tourism is especially important for some countries that boast many winter-exclusive attractions, such as Finland. With that in mind, authorities want to make sure that they can protect their constituents both from the spread of COVID-19 as well as from the economic fallout incurred from potential revenue losses.
Thus, authorities have introduced a new draft bill concerning a so-called "test and travel" system which is now up for discussion. According to the government's proposal, individuals arriving from countries with a higher-than-desired spread of COVID-19 will have to present a negative coronavirus test in order to be admitted to Finland.
These new rules have been met with scrutiny from business representatives and members of the shipping and tourist industry. The draft law, which is scheduled to come into force by the end of November, demands that shipping and travel firms to check their passengers for negative tests – something, which they claim is not at all their job.
The law further stipulates that those arriving from higher-risk countries will not only have to present a negative test to the respective travelling agency but will also have to either enter a mandatory quarantine or take another test within three days of arrival.
Despite some of the law's shortcomings that have been pointed out by businesses, the Finnish authorities remain determined to not sacrifice people's lives for the sake of keeping the country as open as possible. Yet they are also eager to do whatever they can to allow for the winter tourism to be as business-as-usual as possible.
TheMayor.EU stands against fake news and disinformation. If you encounter such texts and materials online, contact us at info@themayor.eu