French Saint-Jean De Braye breaks town twinning with Polish Tuchów over homophobia
The 25-years long town twinning was suspended unanimously
19 Februarie 2020 19:30
Aseniya Dimitrova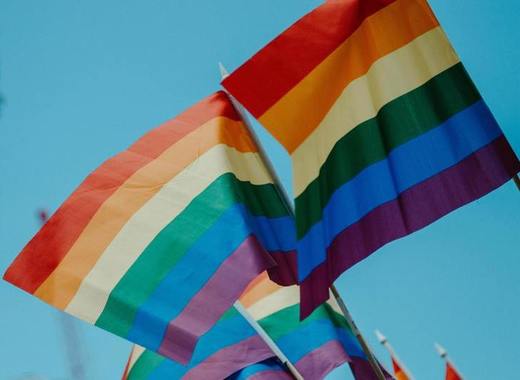 25 years of marriage is traditionally referred to as silver wedding. Yet, instead of cheerfully celebrating a quarter of a century of close ties, these two partner towns are getting separated with scandal.
As announced last Friday, the local council of the French commune Saint-Jean De Braye has unanimously adopted a vow to suspend relations with the Polish Tuchów over homophobia.
The decision was justified by the fact that Tuchów had previously adopted a declaration defining itself a town "free from LGBT+ ideology" (referring to lesbians, gay, bisexual, transgender and other) and expressing willingness to do the utmost to deny access to schools to all those who are "interested in the early sexualization of Polish children under so-called World Health Organization standards".
Despite the declaration having been adopted in May 2019, the French town has reportedly only recently learned about it, hence the delayed reaction. However, the Polish mayor Magdalena Marszalek, quoted by the municipal website, explained the decision of their French partners with the upcoming local elections in France which are to take place in March.
"The resolution was introduced by the PiS (ed. Law and Justice party). I had a different opinion and I also proposed a different resolution with a completely different tone" explains Magdalena Marszałek in an interview with Radio Krakow.
LGBT+ free zones in Poland
The declaration comes in the context of a contradiction between the mayor of the Polish capital Rafal Trzaskowski and the conservative-led central government. Last February, Trzaskowski signed a pro-LGBT+ and anti-discrimination declaration on behalf of the City of Warsaw.
This act was followed by counter-reactions from local and regional authorities in the south-east and central parts of Poland, establishing LGBT ideology-free zones. Albeit the latter have been formally condemned by the EU, their number exceeds 80 up to this day.
Aside from their officially declared attitude towards persons with non-traditional sexual orientation, the Polish town appears to be a nice place for a visit. As the municipal website of Saint-Jean De Braye reads, Tuchow is "worth coming especially in summer and autumn when the forests are colourful and full of mushrooms, blueberries and raspberries".
Furthermore, the local mayor believes that there are many inhabitants that distance themselves from the official declaration adopted by Law and Justice party. "We are not homophobes, this is not a closed commune. We are open to life, Europe and it will be so at least as long as I am mayor here", she said.
TheMayor.EU stands against fake news and disinformation. If you encounter such texts and materials online, contact us at info@themayor.eu