New Budapest mayor finds his budget squeezed
A government bill forces Hungary's capital to redirect its tax revenue to funding the public transport system
20 Noiembrie 2019 20:30
Plamen Petrov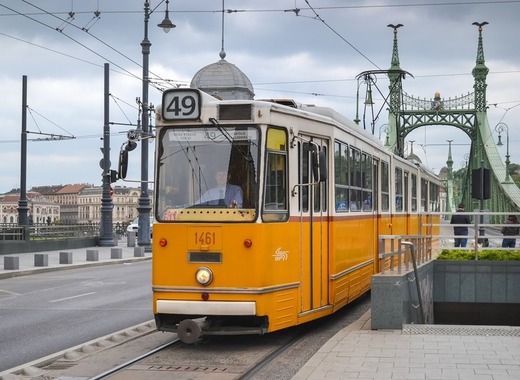 Has the uneasy truce between Eurosceptic Hungarian PM Viktor Orbán and the new opposition mayor of Budapest Gergely Karácsony come to an end? This is what residents and media are asking themselves after the cabinet proposed limiting the budgetary powers of the man running Hungary's largest city.
The draft legislation forces the mayor to redirect the business tax receipts (appr. $500 million a year) which is Budapest's biggest source of income, to funding the public transport system before anything else. And since the system is underfunded and has relied on cash infusions from the central government even under the previous mayor, an ally of Orban, the restrictive measure threatens to cut other spending including on social services. The city is already spending half of its business tax revenues on buses, trams and subways.
This happens a month after the Fidesz ruling party was dealt an unprecedented blow in municipal elections, losing four of the five largest cities, including Budapest, to the united opposition.
Initially, the government had taken a relatively low-key approach towards the new leadership of Budapest. Orbán even said in a parliamentary speech he was ready to cooperate with the responsible leaders of the Hungarian capital.
Reacting to the bill, Gergely Karácsony asked Orban not to backtrack on his promise to work with local authorities even where Fidesz had lost. A senior minister struck a conciliatory note meanwhile saying that the government would continue funding the public transport system to the degree it had done before.

Muscle flexing before the 2022 election
Over the years, Orbán has centralized power in Hungary to an unprecedented degree, clipping the responsibilities and budgets of municipalities including the management of schools and hospitals.
Earlier this month, Karácsony launched his first strike against Orbán's policies, announcing a "climate emergency" in Budapest. Hungarian authorities are opposed to EU efforts to achieve "climate neutrality" by 2050.
He also proposed halting some controversial development ventures like the Liget project. The project, now underway, envisages the construction of a large cultural centre in the city park, but is criticized as being too costly, corruption ridden and prone to reduce the already low green space in Budapest.
The mayor of Budapest has also proposed forming an "alliance of free cities" – an idea that the main opposition MSZP (Socialist Party) has officially backed, pledging to "mobilise democratic opposition on the streets".
With general election looming in 2022, this is a kind of warning that Orbán cannot – and would not - ignore.
TheMayor.EU stands against fake news and disinformation. If you encounter such texts and materials online, contact us at info@themayor.eu