Lund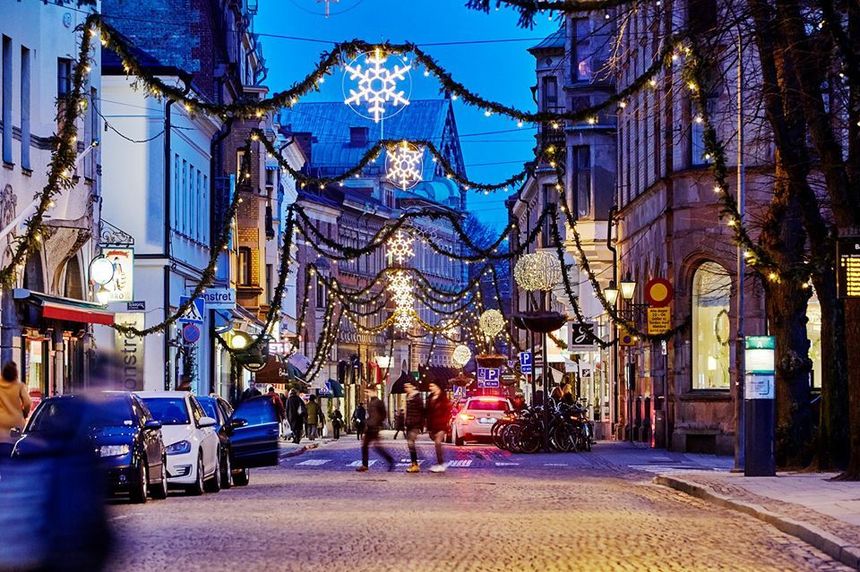 Sursă: Lund Municipality

Mayor
Philip Sandberg
Biografie
Istorie scurtă
Lund is known as the oldest town in present-day Sweden, it is so old that its origins are unclear, but it is believed that it had already existed by the end of the Viking Age.
In 1048 the city was made an episcopal see and was united with Dalby in 1060. In 1103 it became the see of the Metropolitan Archdiocese of Lund, whose ecclesiastical province comprised Scandinavia and even Garðar on Greenland. Lund Cathedral was also built sometime around 1103. In 1152, the Norwegian archdiocese of Nidaros was established as a separate province of the church, independent of Lund. Sweden became entitled to an archbishop of its own in 1164, although he was nominally subordinate to the archbishop of Lund. Nowadays it is the diocese of Lund, a diocese in the Church of Sweden.
In 1085 the Lund Cathedral Scholl was founded by the Danish king Canute the Saint. It is the oldest school in Scandinavia and one of the oldest in Northern Europe. Many prominent received their educations in this institution.
In 1658 Lund was ceded to Sweden as part of the terms of the Treaty of Roskilde but in 1676 it was recaptured by Denmark during the Scanian War. In 1679 the bloody Battle of Lund was fought just north of the city and ended in a decisive Swedish victory. A short while later, Swedish control of Scania became official through the Peace of Lund. In 1720 Sweden's control over Scania, and hence Lund, was formalised by treaty.
The Academy of Lund, the first Scandinavia's University was founded in 1425, however it was heavily suppressed during the Danish Reformation in 1536. Present-day Lund University was established in 1666.
In 1943, during the Second World War, Lund was bombed by British aircraft, but no deaths were registered, though some people were injured.
During the second half of the XX century the population of Lund doubled, driven in large part by the development of the university and high-tech industries.
Lund is a city and municipality in the southern Swedish province of Scania, across the Øresund strait from Copenhagen. The town has 91,940 inhabitants out of a municipal total of 121,510 as of 2018. The Greater Copenhagen/Øresund Region, which includes Lund, is home to more than 4 million people.
City Hall

Municipality of Lund visiting address is: Bruksgatan 22

At Stora Södergatan 47 in Lund you can find:

Child and Education Department
Culture and Leisure Services Department
Education Department

At Kristallen, Brotorget 1 in Lund you can find:

Environmental Health Department
Services Department
Social Services Department
Spatial Planning Department
Technical Services Department
Lund is a Swedish regional centre for high-tech companies, most of them located in the north-eastern part of the city. International companies with offices in Lund include Microsoft, Sony Mobile Communications, Ericsson etc. The head office of the Swedish telecommunications company Doro is also located in Lund. One of the key companies in the development of the artificial kidneys - Gambro, was founded in Lund in 1964 and retains a significant presence in the city. Other important industries based in Lund are pharmaceuticals, biotechnology, publishing and library services.
Lund University and Skåne University Hospital are major employers, with extensive research facilities. The Lund Institute of Technology boasts great connections with the high-tech industry in the city. Ideon Science Park, meanwhile, was founded in 1983 as a collaboration between Lund University, Lund Municipality and Wihlborgs Fastigheter AB and since 2016 it has been hosting about 350 companies employing more than 2,700 people.
Kulturen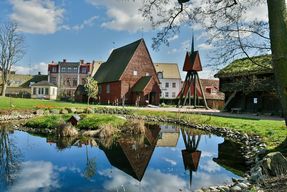 Sursă: Kulturen
Lund hosts the largest open-air museum in all of Scania - Kulturen, the second-oldest open-air museum in the world. It was founded in 1892 by Georg Karlin and is made up of more than 30 buildings and boasts collections and exhibitions of Scanian art, crafts, local archaeology and history.
Lund city park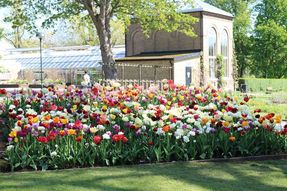 Sursă: Lund Municipality
It is located south-west of the centre of Lund. In 1907 the site was used for the Lund Exhibition and subsequently developed into a public park between 1909 and 1911. Within, one can find planted gardens, a small lake, a children's playground, the public swimming venue Högevallsbadet and the former buildings of Lund Observatory. It also has a menagerie that houses different bird species.