Available in:
Împărtășește articolul
The Government of Aragon approves a large grant scheme for irrigation
The subsidy of 55 million euros is expected to rejuvenate farming in the arid regions
03 August 2020 16:00
Tzvetozar Vincent Iolov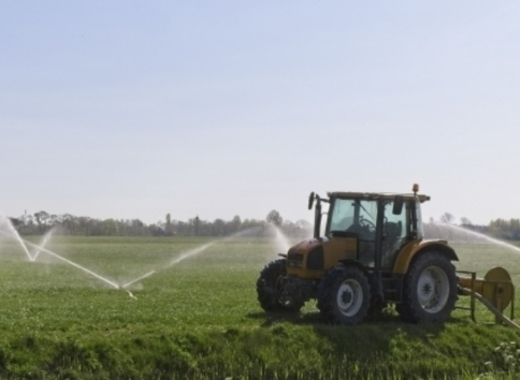 Sursă: Gobierno de Aragón
On July 30, the Executive Council of the Government of Aragon approved a new subsidy plan amounting to 55 million euros which will be directed at helping irrigation projects in some of the most arid rural areas of the region. The measure aims to be a definitive show of support for the local agricultural industry for long-delayed projects.
Economic sustainability and reverse of depopulation in arid rural regions
The Government of Aragon approved the subvention regime wanting to speed up some of the irrigation projects which have been dragging for years and even decades. The financial injection is meant to have the effect of giving the local rural population an incentive and reason to stay on their ancestral lands.
One of the major rivers on the Iberian Peninsula, Ebro, passes through central Aragon. Yet, this region is also home to one of the two Spanish deserts – Monegros. As such, this area is prone to droughts and agricultural work needs irrigation systems to avoid crop failures.
There is a long tradition of communal organization in Spain in order to ensure fair and efficient usage of public waters. These organizations are called irrigators communities (comunidades de regantes), and many are based on earlier Roman and Arabic systems.
The Government of Aragon is contributing some 50% of the investment
Six projects, of the nine that had been submitted, were approved for financing. The beneficiaries will be irrigator communities located in the counties (comarcas) of Monegros, Bajo Cinca, Campo de Borja, Hoya de Huesca, Somontano de Barbastro and Caspe.
Some of these have already had large public investments, such as the construction of roads, reservoirs and canals, or institutional work done, such as the separation of arable and protected lands. What was needed was the support for struggling farmers to give the final push and provide capability to work the land.
Farmers can now apply for short-term loans for up to 121 million euros, of which the 55 million grants will be used for repayment in the next 25 years. The measure is aimed at restoring 10 629 hectares of land for agricultural purposes. This is still less than half of the land that the regional governments plans to make available for irrigation.
The aid will have a profound socio-economic impact as it will help create 150 jobs in the short term and a 1000 more in the long term. This, in turn, will help make rural work more attractive for the younger generation and give them viable reasons to stay and be productive in their home bases.
TheMayor.EU stands against fake news and disinformation. If you encounter such texts and materials online, contact us at info@themayor.eu