Available in:
Împărtășește articolul
The Marine Station in Burgas to have Children's Science Center
The aim is to make engineering and science more attractive and understandable for children
03 Octombrie 2019 17:40
Monika Dimitrova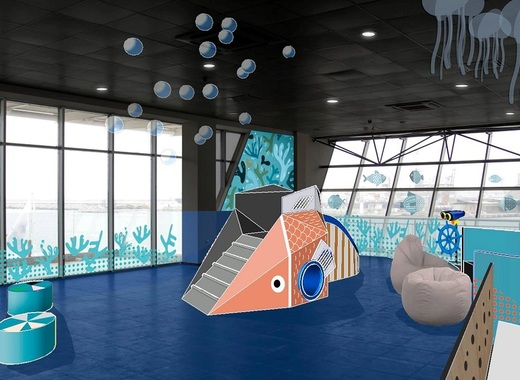 Sursă: Burgas Municipality
The construction of a modern Children's Science Center in the increasingly beautiful and well-developed Public Access Area of the port of Burgas has started, announced the Municipality. It will be located on the 1st and 2nd floors of the Maritime Station building. The aim of the center is to make natural sciences and engineering more attractive and understandable for children, and one day help some of them pursue professions related to this area of knowledge.
The Children's center will not just be a playground. In a fun way and in an experimental environment, children and parents together will find answers to complex questions and curiosities in the areas of exact sciences, technology, underwater archeology and astronomy. It will offer visitors impressive walks along the bottom of the Black Sea, where they will learn more about the specific flora and fauna of the Burgas region. The Children's Science Center will have three zones: "Workshop", "Kids' Corner" and "Exhibition Zone".
The construction of the site is carried out jointly by the Municipality of Burgas, the Port of Burgas, the State Enterprise "Port Infrastructure", the Bulgarian Ministry of Transport and the Ministry of Energy.
Like the article? Subscribe to our newsletter to receive the latest from the EU cities right into your inbox.