Available in:
Podiel článok
For the next 10 days the digital reigns over Nantes
Today begins the 7th edition of Nantes Digital Week
Štvrtok 17. September 2020 11:30
Aseniya Dimitrova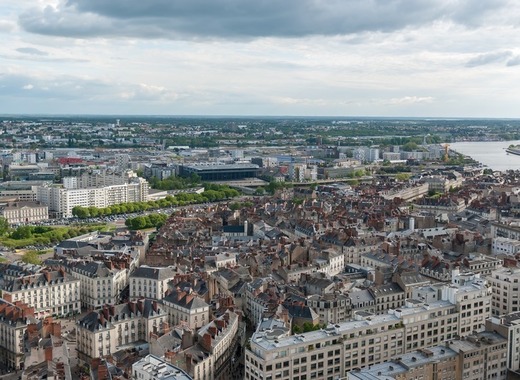 The 7th edition of Nantes Digital Week begins today. The 10-day event will gather a record 235 contributors at 105 separate events, to discuss the impacts of the digital on our lives and in particular – how it can bring us closer.
A record-breaking event facing an extraordinary situation
Between 17 and 27 September, what is now grown into a traditional digital event for all citizens of the Metropolis of Nantes, France will offer an abundant programme under the topic "Let the digital bring us together". The 7th edition of the Week will bring together 235 contributors - a record number, especially given that in 2014 they were just 65.
The event led by Nantes Métropole and produced by the Cité des Congrès, must this year deal with the context of the health crisis, which forced the organisers to imagine new ways of managing events and establishing connections. Hence, it was decided to use multiple formats, combining face-to-face and distance contact - exhibitions, round tables, meetings, etc.
The Mayor of Nantes and President of Nantes Metropolis Johanna Rolland commented on the utility, but also the uncertainties related to the digital, which were revealed during the corona crisis: "2020 has been a special year for the digital: teleworking, telemedicine, homeschooling, local food online… The last few months have confirmed the place of digital in our daily lives... But this health crisis has also revealed inequalities of access, territorial, social ... We must therefore take the time to analyse these situations in a society which is becoming more fragmented every day. We have a responsibility to question consumerist logic", she said quoted on the city's web portal.
That is why the program of Nantes Digital Week will explore a variety of themes: from art and heritage, to video games to equality and accessibility or even responsible digital technology, considering that the sector consists 4% of greenhouse gas emissions, as the municipality points out. Special attention will also be paid to employment.
Finally, the vice-president of Nantes Métropole in charge of innovation, digital technology and international relations Francky Trichet concluded that the organisers are going to offer events that will attract people who believe that digital technology is not for them, such as a speed meeting at the exhibition centre or even the Trades Safari.
TheMayor.EU stands against fake news and disinformation. If you encounter such texts and materials online, contact us at info@themayor.eu