Available in:
Podiel článok
Next weekend: The Night of a Thousand Lanterns in Hungary
Next weekend in six big cities in Hungary thousands of illuminated balloons will be released for the International Missing Children's Day
Nedeľa 19. Máj 2019 20:00
Aseniya Dimitrova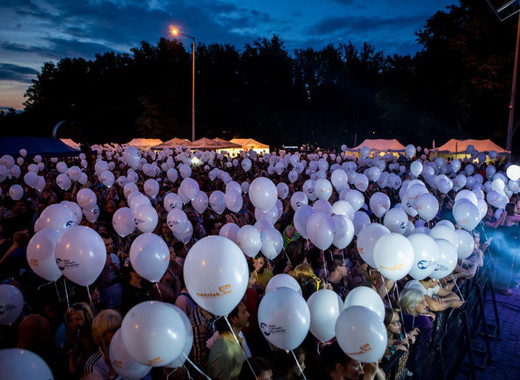 Zdroj: Thousand Lights Night Foundation
Next weekend thousands of balloons will be gathering in major cities of Hungary. Crowds of people will assemble at popular public places to symbolically let the illuminated spheres go in honour of the missing children of Hungary, on the occasion of the International Missing Children's Day which is marked on the 25th of May.
The purpose of the traditional event is to draw people's attention to the problem of child disappearances, the causes of the atrocities and its consequences. As usual, events accompanied by musical performances, charity concerts, educative programmes about crime preventions are organised in the weekend closest to this date. This year, the official part of the programme will be held on Sunday, May 26, 2019 and participants will collect 15,000 lighted balloons on site. However, unlike previous editions, the balloons will not be released up into the sky: everyone can take one with them, so the lights of the illuminated spheres get to travel to all corners of the country, symbolising the safe return of all children to their homes.
Over the years, the number of missing children in Hungary has grown in shocking proportions. The Thousand Lantern Night program has been looking for missing children and implementing prevention programs since 2011. According to One Thousand Lanterns Foundation in 2018 more than 18 thousand children and juveniles were reported missing, which is a staggering number.
Find more information on the events in various cities, including Budapest, Eger, Dunaújváros, Miskolc, Siófok and Vác by following the link to the event's page.
TheMayor.EU stands against fake news and disinformation. If you encounter such texts and materials online, contact us at info@themayor.eu