Prague to adopt a smart traffic signs management system
An IoT technology could significantly improve road safety and allow for financial savings
Štvrtok 08. Október 2020 10:30
Aseniya Dimitrova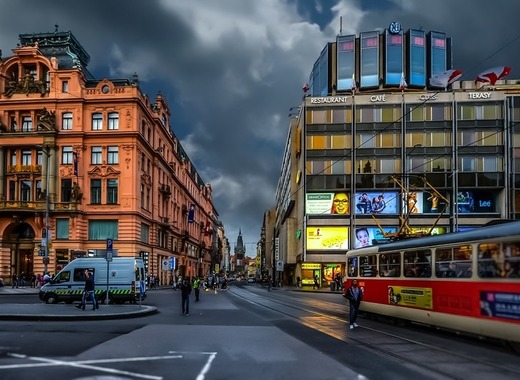 At this Monday's session, the City Council of Prague approved a test project plan for the innovative technology of traffic signs management. In its core, the project will make use of an Internet of Things (IoT) technology, which among others will give information about the change in the location of traffic signs.
The innovative project is expected to help the responsible municipal companies get information remotely, which in turn will save them resources and can improve their productivity and safety.
Another use of IoT for cities
The Internet of things refers to the connection of physical objects through sensors or software to the Internet with the objective of exchanging data. The aim of the innovative project Prague will be implementing is to test an IoT technology in the field of road regulation and safety. It will provide, for example, information about the GPS position or change of position of existing or newly installed traffic signs.
"During the spring and autumn maintenance, employees of Prague services install mobile traffic signs, which draw attention to the ban on stopping during the cleaning period… Regularly, every day, seven days before the start of cleaning, they check if the mobile signage is in the right place and is clearly visible so that citizens know about the planned cleaning well in advance," explained the mayor of the Czech capital, Zdeněk Hřib, as quoted on the city web portal.
He estimated that the total annual distance travelled by all vehicles that perform these inspections is almost 56 500 km. With the new technology, checks will only be performed for those signs for which the sensors send information about some change in the condition or location – such as turning or deviating due to wind or vandalism.
This could reduce the number of inspections by 70-80 %. These savings will be in terms of distance, but also time spent by staff. The total financial savings are estimated at 1 million crowns per year with an expected life duration of the technology of at least five years.
What is more, according to the administration responsible for communications, it can be very difficult to detect missing or damaged traffic signs which in turn affects road safety, information and traffic flow. In the entire metropolis of Prague, there are places where damage or loss of traffic signs occurs regularly, and the new technology can also be of benefit there.
The presence of an intelligent tag with a variable display of an additional table which could be set remotely presents another advantage that could be enjoyed by road users. The information obtained will be sent to municipal companies, integrated and displayed in a suitable way in the data platform of the capital - Golemio.
This technology will also be tested in other cases, such as unplanned closures and traffic restrictions on the territory of Prague due to an accident. Information on these unplanned closures and restrictions could then be available to drivers through mobile applications.
TheMayor.EU stands against fake news and disinformation. If you encounter such texts and materials online, contact us at info@themayor.eu