Green light for 8 billion euros investment plan for the Attica region
It will transform a 6.5 million square meters area
30. april, 2019 ob 11:30
Monika Dimitrova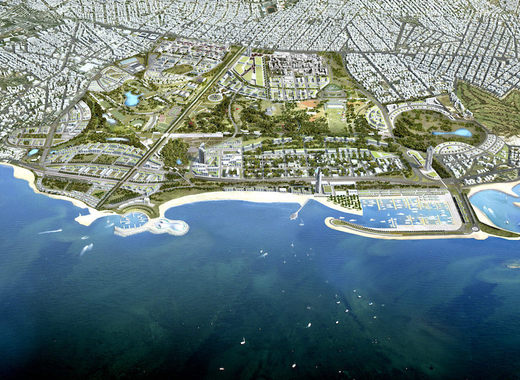 Vir: thehelinikon.com
The Central Archaeological Council of Greece approved the environmental study for the project "Implementation of the Integrated Development Plan of the Metropolitan Pole of Elliniko – Agios Kosmas". The project represents a massive investment of more than 8 billion euros which aims to transform an approximately 6.5 million square meters area encompassing the old Hellinikon airport in the Attica region.
The terms of the agreement concerned studies for the display of antiquities discovered in the zone during the initial phase of the project's implementation. Now the mega project and its attendant investments can proceed. The findings of the environmental studies are expected to be drafted into a plan for the development of the project. The overall plan will also include the Agios Kosmas archaeological site and the post-Byzantine churches of St. Paraskevi and Sts. Kosmas and Damianos, which are within the boundaries of the project's plan.
Source: AMNA
Like the article? Subscribe to our newsletter to receive the latest from the EU cities right into your inbox.