Sint-Truiden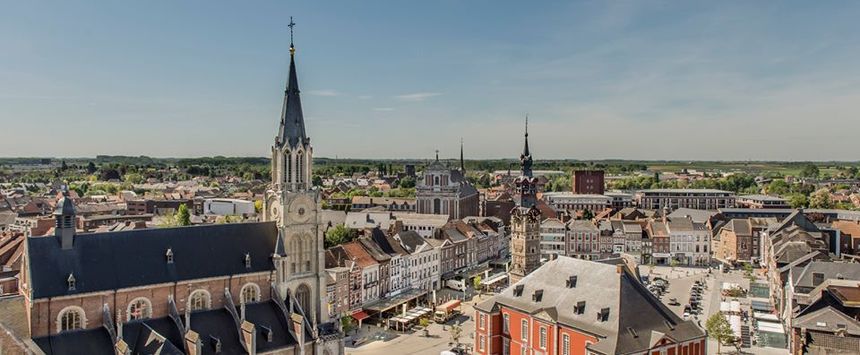 Källa: Stad Sint-Truiden

Mayor
Veerle Heeren
Biografi
Kortfattad bakgrund
The name of Sint-Truidenis derives from the name of St. Trudo, a Frankish aristocrat who lived in the area during the 7th century when he built a church and a monastery near today's city proper. The local community believed that he was able to perform miracles, so after his death an abbey was formed that later turned into a proper settlement.
Said settlement's growth began in earnest in the 11th century when pilgrimages towards Sint-Trudo's brought wealth to the abbey. In the middle of the century, abbot Adelardus had his big church built here, remains of which can still be seen today.
Under his reign and the one of the bishop of Metz, Sint-Truiden was surrounded with a wall, a wooden palisade and fortified entrance gates. The settlement had now become a city.
Expansion after the Middle ages
The expansion of the medieval city was driven by the local textile industry and trade with foreign countries.
In the 13th century it became one of the 23 bonnes villes (main cities) belonging to the Bishopric of Liège. That is when the market hall was built which lead to the social life of the city being organized by the various guilds.
This, however, was followed by a period of stagnation from the fifteenth to the 19th century, caused by the capture of the city by Charles the Bold and the dismantling of city walls.
In the eighteenth-century the monastery buildings and civil houses were embellished. After 1830, the unused monastery buildings became the new housing of congregations that would turn Sint-Truiden into an education- and nursing centre. Despite the goings-on, the market function in this fertile agricultural area remained as important as ever.
The first new streets and neighbourhoods were established at the turn of the 20th century. From that moment om, city development was accelerated, the municipal borders that dated back from the middle ages were abolished which resulted in a merger of communities.
A medieval city and fourteen historic communities emerged together as Sint-Truiden in the fertile land of Haspengouw.
Source : Fernand Duchateau / visitsinttruiden.be
The city and municipality of Sint-Truiden is located in the province of Limburg, Flanders. It has an area of approximately 107 square kilometres and a population of 40,473 inhabitants (as of January 2018).
City Hall

Kazernestraat 13
3800 Sint-Truiden, Belgium
Sint-Truiden is in the heart of the fruit-producing region of Belgium – Haspengouw. Its pears, apples and sweet cherries are of world renown.
Tourism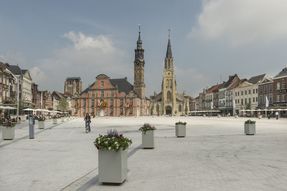 Källa: Sint-Truiden Tourist Office
The historical centre of the city (the town hall, with a 17th-century tower) has been recognised by UNESCO as a World Heritage Site. When visiting Sint-Truiden, one should not miss the 15th-century Church of Our Lady, and the béguinage of Sint-Agnes, also a UNESCO heritage site.