Ħal Safi's new roundabout, Source: Ħal Safi Local Council
Ħal Safi now boasts Malta's first solar-powered roundabout
Renewable energy powers its lighting and irrigation systems
This week, Ħal Safi in Malta unveiled a new roundabout in the main entrance of its village. While this addition may seem ordinary at first, it is special and unique in that it features solar-powered lighting and irrigation systems. This, according to the local council, makes it is the first of its kind in the Mediterranean country.
Using renewable energy
Featuring photovoltaic panels, the innovative roundabout uses solar energy to power its irrigation systems and water not only the shrubs planted inside it but also those located in the surrounding areas. Expanding on this, the local council reported that all the plants are indigenous and suitable for pollinators.
Beyond this, the photovoltaic panels further power the roundabout's LED lights, as well as the electric pump of its fountain. In other words, the new urban embellishment relies solely on renewable energy to function.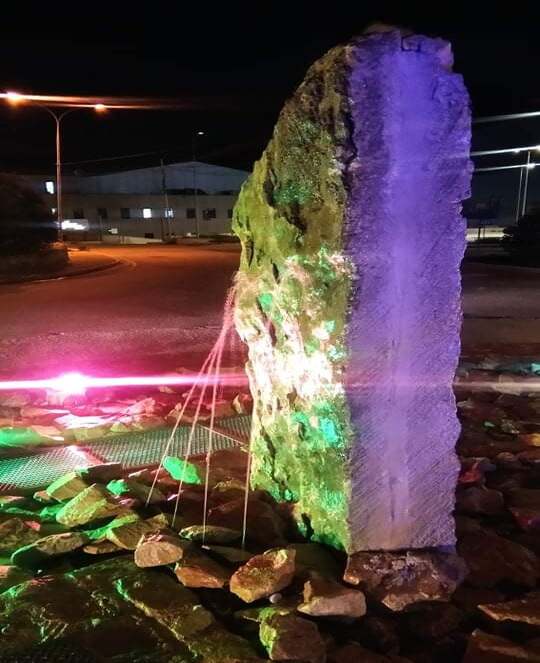 The roundabout's fountain (Source: Ħal Safi Local Council)
An example of good practice
Speaking to local media, the Maltese Minister of the Environment Aaron Farrugia shared that the innovative roundabout is an example of how local bodies can join forces to develop and implement projects, which are sustainable and environmentally friendly. Taking this further, Minister Farrugia shared that the roundabout in Ħal Safi improves the urban landscape, helps pollinators, and reaps the benefits of solar energy.
Minister Farrugia inaugurated the roundabout alongside the Mayor of Safi Johan Mula on 18 January as the project was commissioned by both the Ministry of the Environment and the Ħal Safi Local Council. Praising the urban embellishment, Farrugia now urges other local councils to seek inspiration from the project and come forward with their own ideas.
To view photographs of the roundabout, see the gallery above.