Smart sensors detect when a vehicle obstructs access to sidewalks, Source: City of Athens on Facebook
Athens installs 830 smart sensors to prevent illegal parking
It wants to ensure that people with disabilities, senior citizens, and parents with strollers can safely use the city's sidewalks
This week, the Greek capital installed 'smart sensors' that can detect when vehicles are parked in areas that hinder the free movement of pedestrians. More specifically, the technology alerts the Municipal Police when drivers park their cars or motorcycles on ramps and crossings, obstructing access to sidewalks.
On its website, the City of Athens revealed that the Company of Computerisation and Business Units of the Municipality designed and developed the integrated electronic deterrent parking system in collaboration with the Municipal Police. Together, the bodies installed 830 sensors from Alexandras Avenue, Kolonaki and Omonia to Syntagma, Koukaki and Pagrati.
How does the system work?
Each of the 830 sensors is displayed on a map which is visible to the Municipal Police. When the sensors detect an illegally parked vehicle, they send data to the platform in real time, illustrating violations as they occur. From there, police officers within 500 metres of the vehicles are automatically alerted and able to take action against the violations.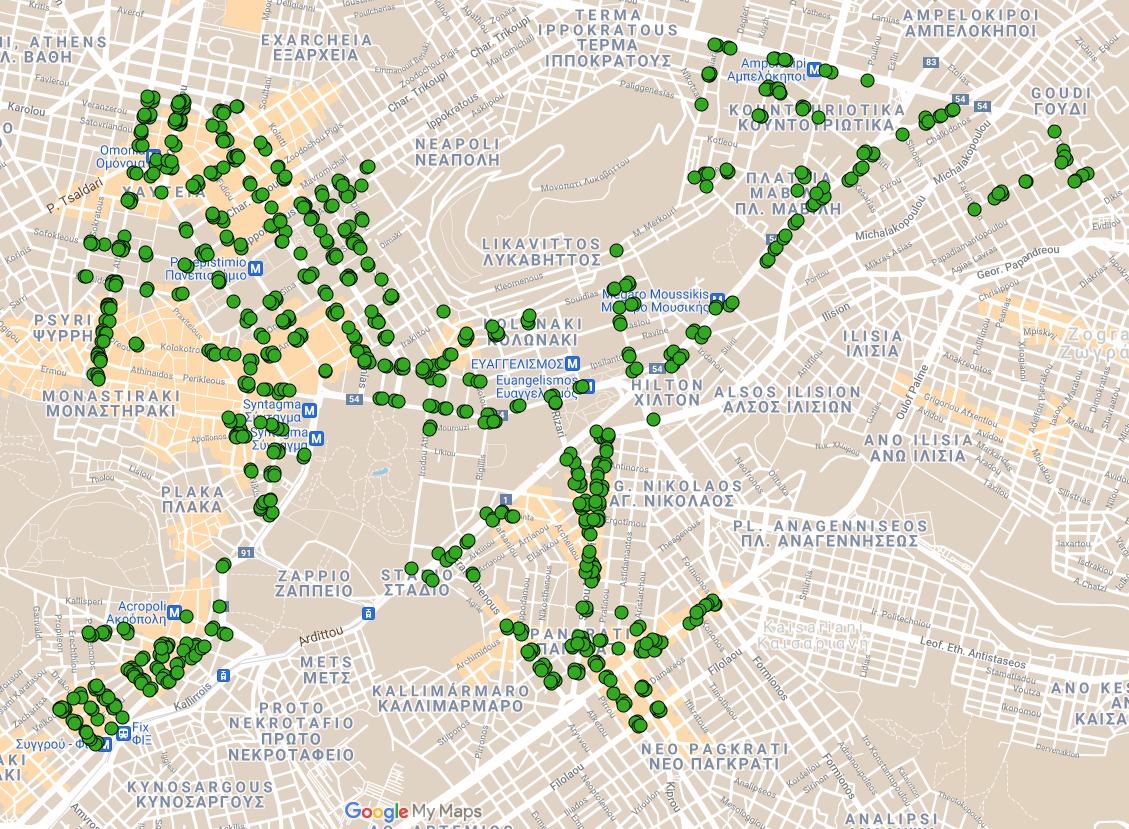 A map of the sensors (Source: City of Athens on Facebook)
"By installing sensors on the crossings and ramps, we seek to put an end to anti-social parking – to the indifference and lack of respect towards people with disabilities, the elderly, and parents with children," commented the Mayor of Athens Kostas Bakoyannis.
Taking this further, the mayor revealed that this is the largest deterrent parking programme to ever be implemented in the country. What is more, he noted that it is a crucial step to transforming the capital into a sustainable and functional city that offers equal opportunities to people of all ages and abilities.
Thanks to the use of the sensors, the capital can now ensure that senior citizens, parents with strollers, and people with mobility impairments can safely and easily move through the streets.