The Flower Carpet is turning into flower skies, helping visitors to get lost in the vibrant colours, Source: Eric Danhier, Flower Carpet website
Brussels covered in flowers for the first time since the pandemic start
The 'Bruxelles en Fleurs' festival will create a floral journey in the heart of the Belgian capital
The city of Brussels welcomed back natural colours with the start of a new flower festival called "Bruxelles en Fleurs" (Brussels in Flowers). The festival began on 15 August and will go on until 5 September.
It combines artistic flower arrangements by florists from all around the country creating a picturesque route on the Grand-Place (Grand Square). Since last year's Flower Carpet was cancelled, this will be the first time Brussels is covered in flowers since the start of the pandemic.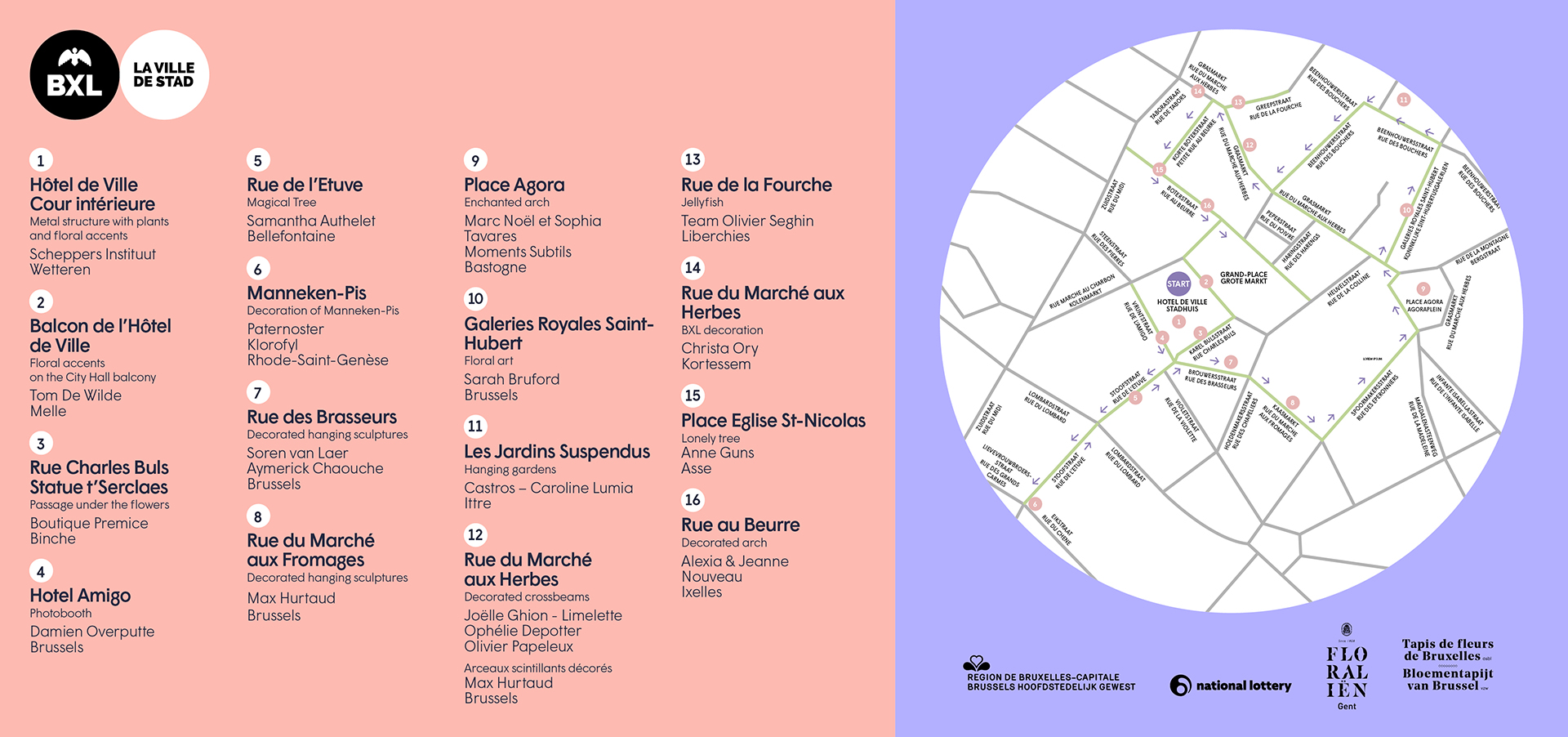 The Bruxelles en Fleurs festival programme and map, Source: City of Brussels
The festival is organised by the city, in tandem with the non-profit Tapis de Fleurs de Bruxelles (Flower Carpet of Brussels) and the organisation Floraliën, a Ghent based flower festival.
The summer flower-filled tradition of Brussels
The Flower Carpet of Brussels is an iconic biannual flower festival where a massive floral arrangement adorns the Grand Square. It has been going on for the last 50 years and at this point, it has become a staple of the Belgian capital.
However, last year the festival was halted, due to the pandemic. With the next edition scheduled for 2022, the organisers wanted to fill Brussels' flower event gap and bring something unique to the city.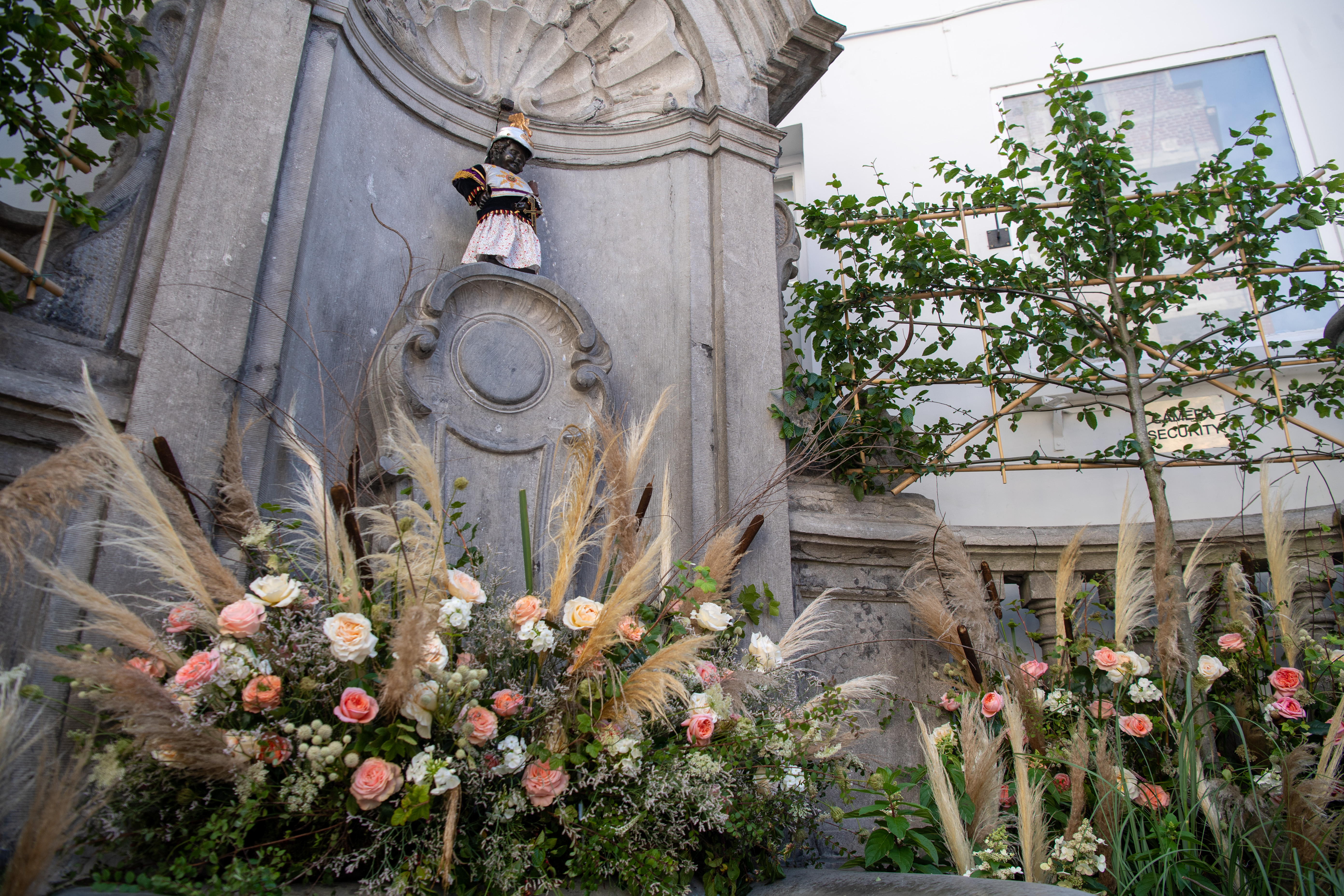 Natural and artificial elements combine to change iconic places in the city,
Source: Eric Danhier, Flower Carpets website
The festival will take visitors through a floral journey through the streets around the Grand Square turning the Flower Carpet into a flower sky. People will be surrounded and submerged into the unique artistic arrangements and their vibrant colours.
The arrangements will combine natural and artificial elements in larger than life installations.
One of the most interesting installations is located in the inner courtyard of the Brussels Town Hall. The project is called Rise Above and is made by the students in the Horticultural Department of the Scheppers Institute in Wetteren.
It consists of a metal structure with plants and floral motifs, as it portrays a post-climate change aquatic word. The idea behind it was to celebrate human resilience, however, after the recent floods in Belgium, it has been dedicated to the victims.
Delphine Houba, Brussels Alderman for Culture and the president of Tapis de Fleurs de Bruxelles praised the festival and the Covid-measures of the city: "By spreading out the event over several weeks and in several places, we make sure that the sanitary rules are respected so that the public can come without fear".