Drottningholm Palace
Discover the most famous tourist attraction in Stockholm
It is on the UNESCO list of World Heritage Sites
Drottningholm Palace is one of Stockholm's most popular tourist attractions all year round. It has been home to the Royal family since 1662. Drottningholm Palace is Sweden's best-preserved royal palace and one of Stockholm's three World Heritage Sites.

The palace was constructed in the XVII century based on a French prototype, by commission of Queen Hedvig Eleonora. Many royals have left their signature on the palace since then. The palace preserves magnificent salons, a beautiful park, a unique palace theater and a Chinese Pavilion. The palace and the imposing Baroque garden are open to visitors all year round.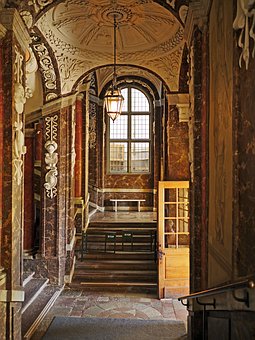 The Drottningholm Palace Theater (Drottningholms Slottsteater) is the best preserved European eighteenth-century theater and the only one in the world that still uses the original stage machinery on a regular basis. The Theatre has guided tours and performances only during the summer. Since 1981 the unique palace has been the permanent residence of the current royal family. They have the rooms in the southern part of the palace completely to themselves. Drottningholm was the first Swedish attraction put on UNESCO's list of World Heritage Sites in 1991.