A view of Barcelona city centre, Source: Tech Barcelona
How Barcelona manages to be attractive to tourists and startup pioneers alike
Insights from a conversation with Tech Barcelona
The largest metropolis on the Mediterranean Sea, Barcelona is visited by millions upon millions of tourists every year. The reason for that is simple. The city appears to have easy accessibility, pleasant weather, tasty local cuisine, attractive beaches and mountains, and remarkable cultural heritage.
Since the 19th century, Barcelona has been well known as a textile manufacturing and commerce hub that consequently faced severe economic stagnation and unemployment in the 1980s. During the years thanks to the innovation sector this vibrant city has also become a global leader in the smart city movement. In 2014, Barcelona received "The European Capital of Innovation Award" in recognition of these changes.
Given the above one might wonder: How does Barcelona manage to be attractive to tourists and innovators alike? The city ranks among the top six European startup hubs and it hosts an enviable international diversity of tech pioneers. For example, in 2019 investments in the city's startup ecosystem reached 743 million euros, with 70% of the startup founders being foreigners, according to Startup Heatmap.
A conversation with tech market nurturer "Tech Barcelona" has revealed some further insights in that respect.
Barcelona – The Southern European Capital of Startups
During the past years, the phenomena of rapidly emerging startup ecosystems have transformed into a global movement. Such a huge number of startups has sprung on the world stage that this boom has been compared to the "explosion" of biological life that occurred in the Cambrian Era. In general, these entrepreneurial ecosystems are created in hubs that gather talent and creativity, research and innovation.
Strong ecosystems are centred on big cities. Perhaps surprisingly, Barcelona, although the second-largest city after Madrid in Spain, has come out as the major centre for all of Southern Europe when it comes to new innovative projects.
Last year, research conducted by Barcelona & Catalonia Startup Hub revealed that this district is home to 1,700 startups that employ around 7,500 highly qualified professionals. It is becoming increasingly clear that technology entrepreneurship has given birth to many successful companies. In 2018 there were around 40 Spanish technology companies valued at 488 million euros, of which more than half (272 million euros) were based in Barcelona.
Furthermore, the city's ecosystem has also grown since 2015 with the arrival of two tech unicorns - the courier service Glovo and the second-hand sales platform Letgo.
In general, every startup needs thresholding capabilities such as funding, traction and talents to start operating. According to many studies, the growth of a startup is much faster than that of a traditional firm and its growth process is different as well.
The S-curve today is virtually non-existent and one of the major questions for startups, and one that requires to be taken into consideration, is: "How long would it take for an innovative product or service to be adopted by a certain number of users?". This is where an advanced ecosystem consisting of incubators, accelerators, and venture builders, could provide startups with enormous support and a specific and almost universal roadmap to growth.
Barcelona progressively supports startups
A conversation with Tech Barcelona revealed that this has been the only non-profit organization created by entrepreneurs to serve as an ecosystem nurturer since 2013. The organization has the aim to push Barcelona on the international tech hub scene and to promote knowledge and connections between all the actors involved (entrepreneurs, investors, corporations, universities, institutions, and public administration).
"We have become the backbone of the city's ecosystem. From Tech Barcelona we are accelerating the connections between the startups and traditional and innovative corporations. We do it through an activities program with round tables, keynotes, networking sessions, and also working groups focused on specific needs (the future of work, proptech, tourism, fintech regulations). We disseminate all these contents with our content strategy (website, newsletters, participating in third-part events or media outlets...)," explained Mar Galtés, corporate director of Tech Barcelona.
She shared that Tech Barcelona also developed an Urban Tech Campus, a network of buildings that work as ecosystem hubs (headquarters for startups, corporation departments, coworking areas, auditorium).
The Pier 01 building is the flagship (11,000 m2 at a gorgeous location near the sea) - it counts with an extension at Pier03. Then there are also Pier05 (a fintech hub in agreement with BME /Group SIX), and Pier07 (a health hub, in which there will be involved pharma corporations like Novartis, Nestlé, hospitals as Vall d'Hebron or Bellvitge, the Catalan biotech association Catalonia Bio, Accio (the Catalan government agency for competitiveness).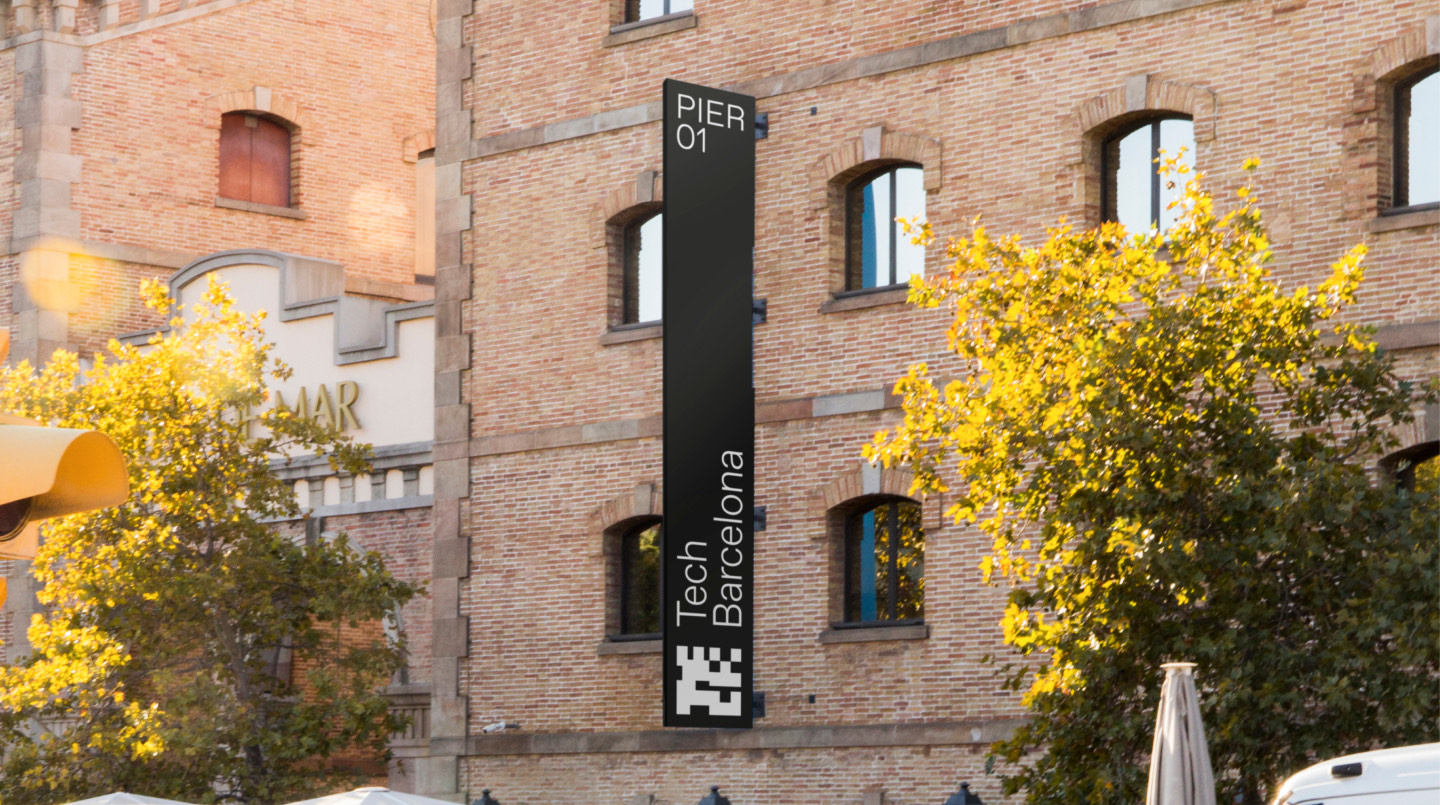 Barcelona Tech Hub Pier 01. Source: Tech Barcelona
Getting more global scaleups venture capitalists is the next challenge
Mar Galtés explained that the digital industry in Barcelona started almost twenty years ago but it really took off five years ago. In 2016, the creation of Pier01, in a privileged location, was the very first time that the city's ecosystem started taking tangible shape. Until then there had been many successful initiatives but the city was not aware of the potential of the digital and tech economy. Fortunately, Barcelona has always been an innovative city, leading industry and commerce in the Mediterranean area through the ages; the challenge now is to lead the current technological transformation.
However, there is a challenge regarding scaling up. To achieve more global scaleups, it will be necessary to have stronger local venture capitalists and to attract even more international ones.
Barcelona turns collaborative economy into a roadmap for growth
Today, there is a strong consensus among academics and politicians that entrepreneurship and startups are the very tools that make it possible to exploit the knowledge of technology structures. No country can hope to create a global startup ecosystem and attract international financing without a potent public research system propped up by R&D plans.
With regards to Barcelona, it has many high-ranking universities with research centres and scientific labs or international schools, such as IESE, that foster entrepreneurship.
There are several reasons why universities, research centres and technology hubs play a critical role in the establishment of entrepreneurial ecosystems. Firstly, they provide opportunity paths that could be utilized and secondly, they afford the appropriate environment and leadership in the creation of strategic thinking.
In broader terms, talents working in the ecosystems want to stay active and organized. They are more concerned with what they can contribute than with their education. Therefore, setting challenges for schools and universities, and using management networks that already operate on the market nowadays are powerful instruments for the startup economy.
In this light, the collaborative economy is a dominant key for many SaaS business systems and models. In Barcelona, for example, it is not a good idea to "skip" on networking events. Business events such as 4YFN, Mobile World Congress and Smart City Expo World Congress yield significant powers to connect Barcelona's startups and private capital.
Health, mobility, retail and finance are the major focuses for innovation
As Catalonia.com reports, in 2020, Barcelona was named the second-best European hub for startup creations. Sectors such as ICT, leisure and health occupy the largest shares. The city Barcelona's startup scene has developed e-commerce leaders, such as Letgo; fintech companies, such as debit card app Mitto, and leisure platforms, such as TravelPerk. 3D printing appears to be quite popular here, too.
"Barcelona's technological ecosystem took its first steps mostly with eCommerce projects (Privalia, eDreams, Letsbonus) as well as gaming (Social Point. As the ecosystem grows, we see more and more tech-based companies. We are seeing already how these companies allow the traditional industries to evolve and transform into the new economy leaders. In this context, health, mobility and retail, as well as finance, are some of the major focuses for innovation made in Barcelona," Tech Barcelona explained.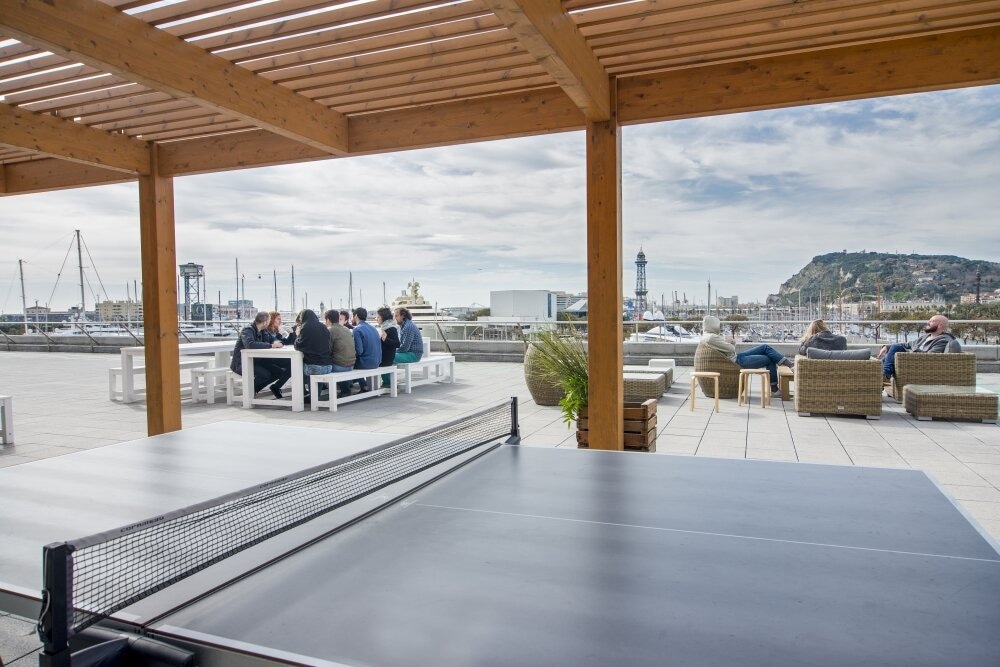 Barcelona Panorama. Source: Tech Barcelona
Barcelona is the third-best city in Europe for entrepreneurship
The conversation with Tech Barcelona has exposed why this city is an attractive place to live and work. It has universities and many corporations that tempt and create excellent professionals. The city shines with leading ideas in health, mobility and retail, as well as in finance.
Whoever has the best talent attracts the best companies to the ecosystem and this is the beginning of the virtuous circle that helps create a hub. In this light, Barcelona's intrinsic assets are multi-faceted: good weather, strategic location, infrastructure and competitiveness. These factors can also explain why Barcelona is the third best city in Europe for entrepreneurship.
Despite all of that, the city could face some challenges regarding scale, in other words, making local companies the key players in a global league. Ultimately, to achieve more global scaleups, it will be essential to have stronger local venture capitalists and to attract even more international ones.
Netherlands / Amsterdam / Development / Public Spaces
It involves all the five senses, apparently
Germany / Mobility / Politics and Reforms
Germany's new approach has convinced hundreds of thousands of people to start using public transport for the first time
Bulgaria / Sofia / Mobility / Politics and Reforms
Drivers will be legally required to push their scooters manually in pedestrian areas and parks
Bulgaria / Greece / Athens / Sofia / Thessaloniki / Digital transformation / Mobility
Greece and Bulgaria are set to build one of the first 5G cross-border corridors in Europe
Finland / Digital transformation / Welfare and Health
The feline registry is expected to start operating in 2026
Luxembourg / Culture and Tourism / Innovation and Research
The team presented the final report about a year, which was supposed to put the Luxembourgish city on the cultural map of Europe
Netherlands / Amsterdam / Development / Public Spaces
It involves all the five senses, apparently
France / Lyon / Public Spaces / Social City
What you pay for having your car resting in the city will now depend on several different factors
Germany / Mobility / Politics and Reforms
Germany's new approach has convinced hundreds of thousands of people to start using public transport for the first time
France / Lyon / Public Spaces / Social City
What you pay for having your car resting in the city will now depend on several different factors
Denmark / Mobility / Social City
Fredensborg Municipality is inviting residents to take the bikes for a spin…lasting up to 3 months
Culture and Tourism / Mobility
After all, sleeping carriages are basically hotels on wheels
Estonia / Tallinn / Green City / New European Bauhaus
The practical art objects are competing for one of the 2023 New European Bauhaus Prizes
New European Bauhaus
Cast your vote before 24 May and do your part in promoting the NEB values
New European Bauhaus
The new itineraries are part of the DiscoverEU programme, which lets 18-year-olds travel by train between important European sites

Interviews / Read Twice
An interview with the president of the European Federation of Journalists

Interviews
A talk with the head of Mission Zero Academy on the benefits for municipalities if they go the zero waste way

Romania / Cluj-Napoca / Digital transformation / Interviews / Politics and Reforms
A talk with Nicolae Urs, one of the key figures behind the city's new data platforms and online services strategy