Jørn Pedersen, Source: Jørn Pedersen
Kolding is the center of a design ecosystem with an international reach, national significance and regional roots
Interview with Jørn Pedersen, Mayor of Kolding in Denmark
Jørn Pedersen was born on 18 April 1968 in Sønder Stenderup. He completed his Comercial education at Kolding Købmandsskole. He has studied business economics and law, creativе problem-solving, adult teaching and coaching and holds a Bachelor's degree in Leadership.
Mr Pedersen has been a member of the Kolding City Council since 2005 and mayor of that city since 1 January 2010.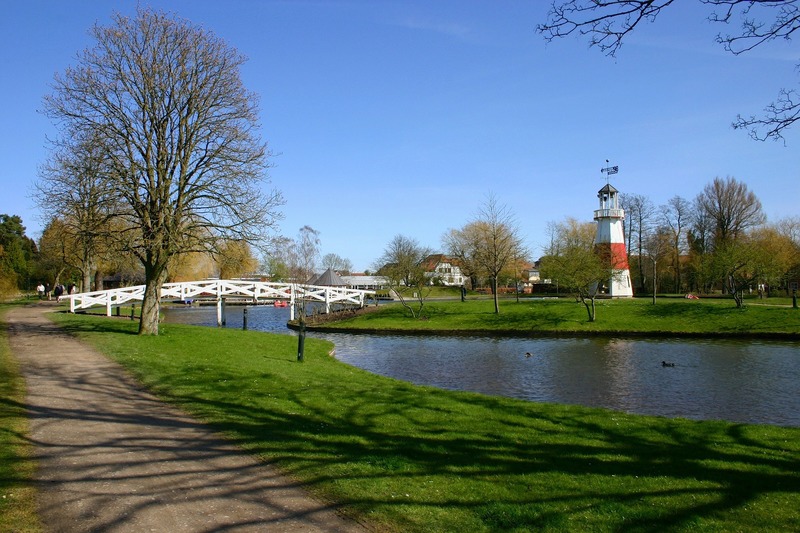 Kolding is the seventh-largest city in Denmark
Mayor Pedersen, please describe the city of Kolding in a few sentences. What is your favourite place in it?
Our most famous place is Koldinghus – Jutland's last royal castle. Koldinghus has played an important role in the history of Denmark throughout its more-than-700-years existence. It has served as a part of the border defences, as a royal residence, and as the seat of the local representatives of the Danish central government.
Following the disastrous fire of 1808, the castle ruin attracted considerable attention as a picturesque ruin, providing a popular source of inspiration for artists and poets. For more than a century, the ruin has been the object of restoration programmes and gradual conversion to a museum of cultural history and a venue for cultural activities.
Outside Kolding is Christiansfeld. Christiansfeld is listed as a UNESCO World Heritage site. Christiansfeld was founded in 1773 by the Moravians who came partly from Herrnhut in Saxony in Germany and partly from other Moravian towns in Northern Europe.
The town was named after the Danish King Christian VII, who gave his permission to the establishment of the Moravian settlement. Today, Christiansfeld is a unique example of town planning with long, straight lines and impressive architecture.
What are the main achievements and initiatives completed since you assumed the mayoral position?
We have established a strong campus with 11 000 students, many of whom stay in the region when they embark on their careers. We have made Kolding interesting for a number of investors.
We have created many jobs and available housing. We have contributed to a powerful urban development, especially in the limits of the city.
Kolding has a reputation of a city of innovations. What are you doing to attract new investors and strategic projects?
Design is in our DNA. Kolding is the only city in Denmark - and in all of Scandinavia - to be included as a City of Design in UNESCO's network of Creative Cities.
Kolding is the centre of a design ecosystem with an international reach, national significance and regional roots. This ecosystem is based on a solid and value-creating triple helix collaboration between private companies, strong educational institutions and public actors.
For us, design is more than aesthetics. We work with two concepts. The first is the design of a product or a service. And then there is design as a methodical approach to product and service development, which is demonstrably a growth-generating parameter for companies.
Strategic use of design thinking and design processes in product and service development strengthens companies' competitiveness and provides value on the bottom line. Kolding's tradition of designing has been developed over many years and is one of the city's authentic strengths. This tradition has fostered historical, cultural and business connections.
Share other good practices from your municipality. How do you finance them?
Through the realization of Kolding Municipality's vision 'We design for life', we have implemented policies, strategies, processes and products that have created welfare and growth along several bottom lines. Even in our school and daycare services, design is part of everyday life. We develop our urban spaces through engaging design processes.
In our higher education, research is done into the potential of design, and the new knowledge that is generated, we put into play so that companies throughout Denmark and the rest of the world can benefit from it. In Kolding you will find Denmark's largest specialized campus at the Design School of Kolding as well as a number of similar programs at SDU, IBA and UC Syd.
We believe that welfare challenges are solved through innovative collaborations between private companies, educational institutions and public institutions.
How has the municipality of Kolding handled the Covid-19 situation?
Initially, everything was, of course, about ensuring that as few people as possible were affected by the disease. But after what Kolding Municipality has been through, some reflections can be made about the way we run our workplace.
Meetings from home
During the initial phase of the Covid-19 pandemic, several of our administrative staff members have had to find new ways of doing their work. Some have has such good results, that I now see to it that we continue with them, even after Covid-19 rates in Denmark have been reduced.
Every time you plan a meeting, it is first decided whether the meeting requires a physical presence, or whether it can be held via Skype or telephone. You can also plan an informational or orientation meetings for the City Council via Skype, so that you do not necessarily need to show up physically at the City Hall, for example.
Working remotely from home is something we need to use more actively, and several employees say that it has increased efficiency.
Spending less money
In total, the Kolding Municipality has spent 4 million euros less in the first six months of the year compared to the same period last year. There are several explanations for why we have spent less money.
In recent months, we have really stood shoulder to shoulder and had a low amount of sickness leaves, which resulted in fewer expenses for temps. We have had to make fewer purchases, activities have been closed down, and we have saved water and heat in many of the buildings.
Employment
The big unknown factor after Covid-19 was employment. Many people all over the world lost their jobs, and it has been no different in Kolding. Fortunately, there are also companies that have expanded and recruited new employees. But this fall, one of our biggest goals will be to help companies get people back to work.
If there is a new wave of Covid-19, it will of course take all the focus, but we hope it does not happen again.
What are your thoughts on TheMayor.EU portal as a unifying platform for European municipalities? How can it be useful to you and your citizens?
A high proportion of employees in Kolding companies work in foreign-owned companies. This shows that Kolding is moving internationally, and especially in recent years, this has been a strong tendency.
This means that Kolding is an attractive choice for foreign companies looking to locate in Denmark. In parallel, we have collaborated with the UNESCO network of Creative Cities.
So we have a habit of using networks and platforms, preferably international ones such as TheMayor.eu, to foster development in Kolding Municipality.
To find out more about Kolding, visit the profile of the municipality.