Mayor Fandakova visitng construction site on Macedonia square - Adelina Angelova, Source: Yordanka Fandakova on Facebook
Mayor Yordanka Fandakova stands up for disputed EU funding for Sofia
She claims Deputy Prime Minister Pekanov's proposition is "unacceptable and unjust"
Mayor of Sofia Yordanka Fandakova stood up to Deputy Prime Minister for EU Funds Management, Atanas Pekanov of the Interim Government of Bulgaria. The confrontation started over comments made by Pekanov about plans to reduce the funds Sofia, the capital of Bulgaria, is set to receive under the Recovery Plan for Europe. The contested funding is for the expansion of the existing metro lines towards the northern part of the city, among other projects.
On 18 June, while Mayor Fandakova was visiting a construction site on one of the main boulevards in the city, she said that such a move would be unjust and completely unacceptable, considering the capital's budget contributions.
Sofia's projects have already been discussed with the EU commission
The mayor said on social media that the projects laid out in the Recovery Plan for Europe have already been aligned and agreed upon with the EU commission's guidelines and interests regarding the usage of the funds. This makes the argument that the commission would not accept the budget proposal extremely unconvincing.
In addition, Fandakova pointed out that Sofia contributes the largest chunk of the GDP in the country – a whopping 40% – so, to deny the citizens opportunities and funds for green redevelopment would be extremely unjust.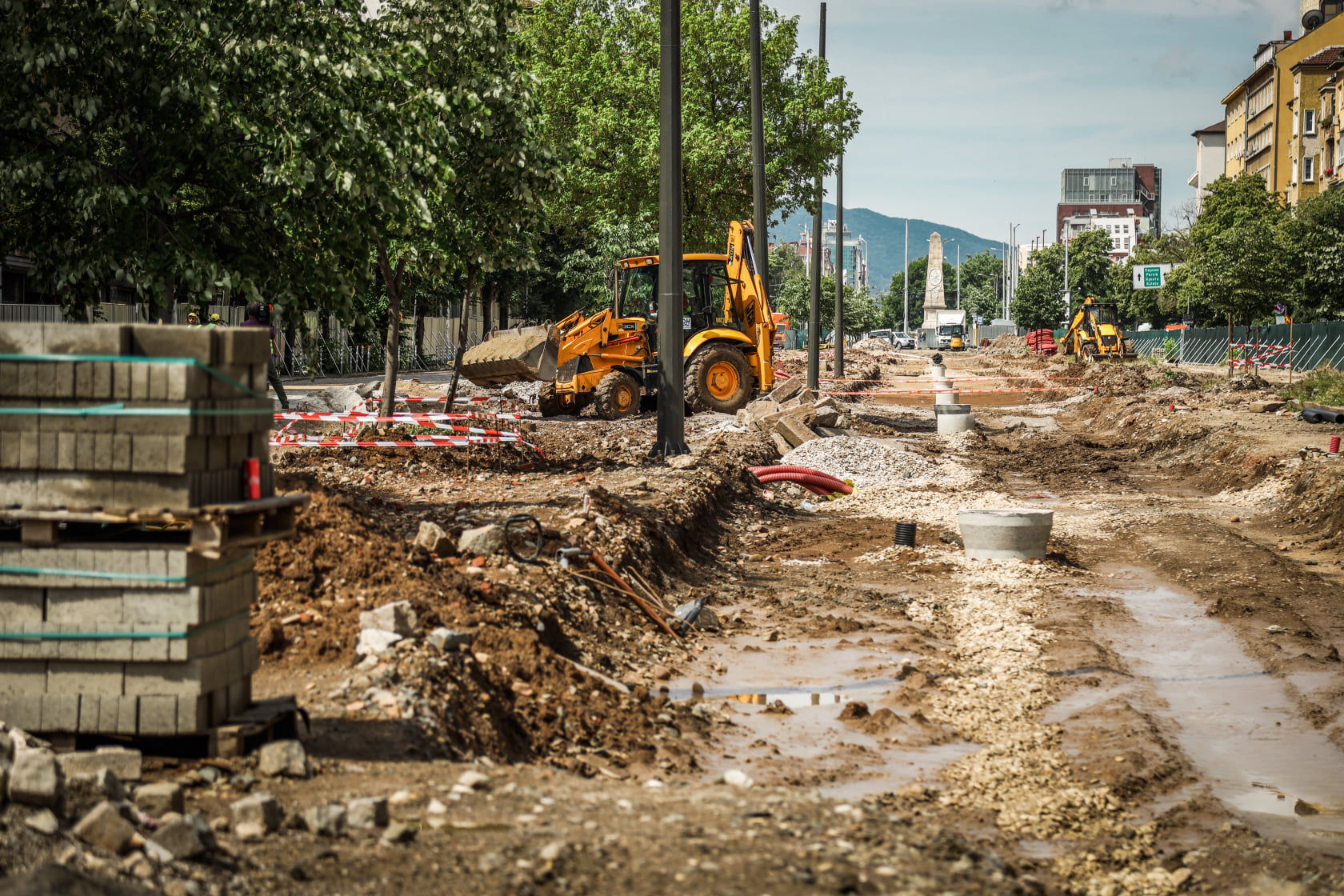 The reconstruction of Macedonia square. Source: Adelina Angelova, Yordanka Fandakova on Facebook
The City is ready to expand the metro system
One of the big projects made possible by the Recovery Plan for Europe is the further expansion of the metro system, finally connecting some of the most depressed districts with the rest of the city. These are the northern parts of Sofia, cordoned off by a massive railway system and home to much of the leftover industrial capacity of the city. Mayor Fandakova said that the municipality is ready to start construction by the end of the year, but she needs concrete assurances that the municipality has the money it was promised.
"I understand that we need to find alternative sources of income for our projects, however, I assure you that the municipality uses every available finance option," the mayor rounded up her position.
It is important to note that the decision to redirect funds that have already been scheduled for a major infrastructure project is a very odd one, as the metro system in the city has proven time and time again that it has the potential to bring great changes to the city.