Theater Tuschinski, voted the most beautiful cinema in the world by Time Out magazine, will be celebrating its 100th anniversary on 28 October, Source: Fred Romero on Flickr [CC BY 2.0]
Most beautiful cinema in the world turns 100 this month
The celebration will certainly live up to the occasion
Amsterdam's Theater Tuschinski, voted the most beautiful cinema in the world, will be celebrating its 100th anniversary on 28 October. For its first centenary, the institution will be offering a series of special initiatives, honouring both modern blockbusters and classics that have stood the test of time.
Hardly is there a better occasion to discover the flagship symbol of Dutch film industry and get acquainted with the best examples of the 1920s avant-garde of architecture and design.
A journey back in the history of cinema at Tuschinski
To honour the special anniversary, Theater Tuschinski has been travelling through film history since June with a different famous film every week. This October, cinema enthusiasts will be able to enjoy Charlie Chaplin in City Lights, Modern Times and The Great Dictator, Roberto Benigni in La vita è bella, Brad Pitt in Fight Club or Paul Verhoeven's Turkish Delight and Soldier of Orange, among others.
On top of special screenings, there will be theatrical tours and an anniversary book and puzzle.
The most beautiful cinema in the world
Time Out magazine voted Theater Tuschinski the most beautiful cinema in the world in 2020. Its founder Abraham Tuschinski, a local businessman, had a dream to set up a luxurious cinema in Amsterdam back in the days. The establishment was designed by architect Hijman Louis de Jong and built in a fusion of different styles: Amsterdam School, Jugendstil and Art Deco.
Its unique atmosphere has been preserved since the 1920s. Moreover, in recent years, all the rooms have been restored to their original look, while the original wall paintings by Pieter den Besten, which were lost in a fire during the Second World War, have been reconstructed.
Over the years, Tuschinski has become the symbol of Dutch film industry, as some of the most liked movies have premiered here – Turkish Delight, Soldier of Orange or Twin Sisters.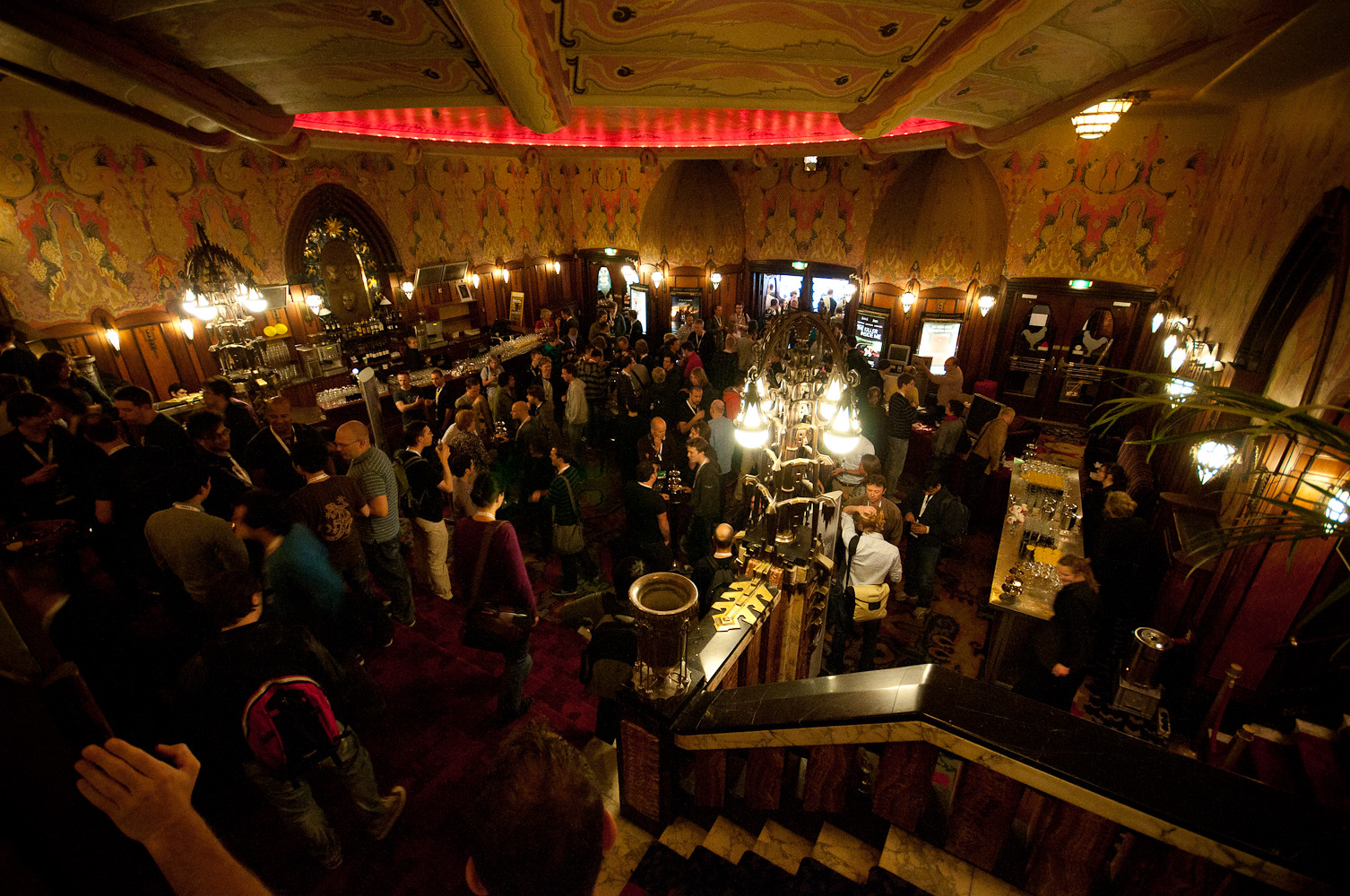 For nearly 100 years, the Tuschinski Theater has been that oasis of luxury and pleasure. Image by Wojciech Bednarski on Flickr [CC BY 2.0]
Jacques Hoendervangers, General Director of Pathé, the film company that manages the theatre for the last 25 years said on the occasion: "Pathé Tuschinski is our pride and flagship. The architecture and interior of this special monumental building has been perfectly preserved over the past century. As a visitor you really step into the 1920s, but with the technology and comfort of today.
For 25 years, Pathé has ensured that the grandeur and authenticity are preserved, so that a visit to Tuschinski after 100 years is and remains a unique experience. This month we celebrate that the grandeur of Theater Tuschinski, true to the ideas of Abraham Tuschinski, is still accessible to everyone. And we will continue to maintain that for all our visitors for the next 100 years."