Jan Petersen, Source: Norddjurs Municipality
Norddjurs is full of culture, nature and experiences
An interview with Jan Petersen, Mayor of Norddjurs in Denmark
Jan Petersen was born on 25 January 1958 in Fjellerup Parish. He was an MEP in the period between 1990-98. Mayor of the Municipality of Norddjurs since January 2010. Married with three children.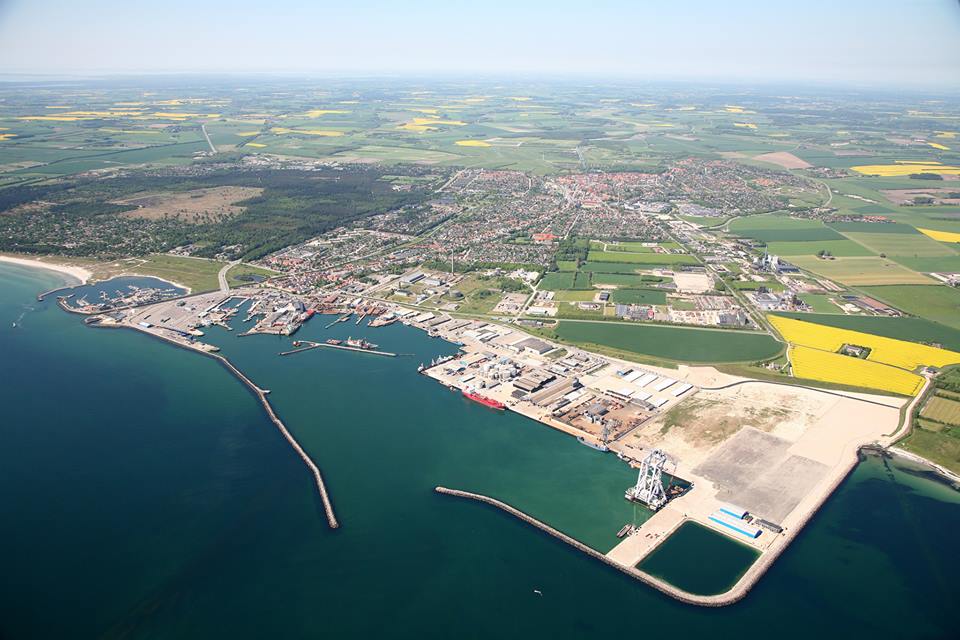 Mr Petersen, please describe Norddjurs Municipality briefly. What do you want our audience to know about it?
The Municipality of Norddjurs provides a framework for the lives of its citizens in many contexts - everything from childcare, schooling, nature conservation, business development, eldercare, recreational areas and much else besides. Norddjurs is full of culture, nature and experiences. Our 117 kilometers of coast offer white beaches with blue flags that guarantees outstanding bathing water. Here, you can enjoy many hours of play and activities in nature.
The largest city in the municipality, which is Grenaa, with its international port, is the main town in the municipality, but there are also many smaller towns and villages, all characterized by the high level of business and leisure activity, with citizens assuming responsibility – for their own benefit and that of others. Travelling around Norddjurs is thus a delightful mosaic of past, future, nature, culture, leisure and work.
You are mayor of Norddurs since 2010. How did the municipality change over this period?
Norddjurs was originally created during a nationwide municipal reform in 2007 by bringing 3 ½ municipalities together as one. These municipalities (Grenaa, Rougsoe, Soenderhald (the eastern part) and Noerre Djurs) were the foundation. Ever since, starting with the former mayor Torben Jensen and since 2010 with me as mayor, we have worked to establish a feeling of being one municipality among our employees, citizens, local business-owners, cultural institutions and all the other important partners in our region. I believe we have succeeded. Furthermore, Norddjurs have managed to make many of its potentials come to life. For example, the light rail from Aarhus is now connected to Norddjurs, making the distance between our municipality and the rest of eastern Jutland shorter. We have also managed to give Grenaa a significant lift, establishing a number of educational institutions and housing for students in the city.
Share some good practices and sustainable projects from your municipality. How do you finance them?
In Grenaa I can mention a very interesting project about seaweed and the many prospects, this special salty vegetable has as a part of the answer to the question: How can we find new, sustainable food-sources in the future? We also try to find new ways of working smarter – not harder. For example, we use smart technology in the streetlights in our cities in order for them to only light up, when the natural light is fading. In the administration buildings in our municipality we also offer our employees the possibility of using electric cars getting from one building to another.
What technological processes do you implement in the municipality services?
We focus on the many possibilities, the digital development gives municipalities, especially when it comes to the many different tasks, our employees solve in our citizens service centers. On our website and social media, we always try to offer a wide range of self-service solutions, giving our citizens a more flexible and modern way to contact the municipality, when its suites them.
How do you evaluate the initiative of a unified platform for European municipalities and its goal to keep European citizens informed about what is taking place in their cities? How the portal can be useful to you and to the citizens of Norddjurs Municipality?
I believe, that a shared platform is an interesting way of making the European municipalities come closer together. We have an opportunity to experience that despite differences in culture and language, we still have a lot in common. And we can inspire each other to find sustainable solutions to the problem, we all face in various forms: Climate changes.
Which are the main goals and good examples you plan to develop?
We want to become known as a municipality which establishes strong, mutual connections to the society around us. We collaborate with a wide range of partners, for example the University of Aarhus, the other municipalities in eastern Jutland, with local, regional and national companies and many other institutions and businesses.
Find out more about Norddjurs here
Germany / Development
The minuscule test properties are meant to inaugurate an era of affordability
France / Politics and Reforms
He stated this during a visit to the island's capital Ajaccio
Italy / Milan / Development / Public Spaces
It's one of the several iconic arcade shopping centres of the Italian city
Lithuania / Vilnius / Culture and Tourism / Innovation and Research
Bringing lost music back from the oblivion of the past
Denmark / Aalborg / Energy efficiency / Innovation and Research
The authorities wanted to provide clean energy to cultural events and festivals
Bulgaria / Gabrovo / Kardjali / Kozloduy / Sofia / Stara Zagora / Troyan / Development / Green City / Smart City / Social City
Almost 140 000 people have cast their vote in the national contest for Mayor of the Year
Austria / Culture and Tourism / Public Spaces
The renovation process in the Austrian town of Braunau am Inn has begun today
Italy / Spain / Alicante / Rome / Mobility / Social City
They will affect ground and air transport, so it's better to be prepared in advance
Netherlands / Amsterdam / Mobility / Welfare and Health
The official date of implementation is 8 December, but the authorities are already setting up the change with targeted road signs
Austria / Culture and Tourism / Public Spaces
The renovation process in the Austrian town of Braunau am Inn has begun today
Italy / Spain / Alicante / Rome / Mobility / Social City
They will affect ground and air transport, so it's better to be prepared in advance
Netherlands / Amsterdam / Mobility / Welfare and Health
The official date of implementation is 8 December, but the authorities are already setting up the change with targeted road signs
New European Bauhaus
This one could be a real game-changer for our built environments and the way they look
Estonia / Tallinn / Green City / New European Bauhaus
The practical art objects are competing for one of the 2023 New European Bauhaus Prizes
New European Bauhaus
Cast your vote before 24 May and do your part in promoting the NEB values

Interviews / Read Twice
An interview with a member of the No Hate Speech Network team

Interviews
A talk with the first man to circumnavigate the globe with a solar plane, on whether sustainability can also be profitable

Interviews / Read Twice
An interview with the president of the European Federation of Journalists