Verona
People from all over Italy will draw Verona
The Municipality promotes art among the citizens with the competition "The Art tells the Neighborhoods"
Verona Municipality has announced that it is preparing to host the first open-air painting competition "The Art tells the Neighborhoods", where the artists will draw taking inspiration from panoramas, hidden corners or moments of daily life in the city. The event is organized by the Municipality to promote art among citizens and give them the opportunity to put their painting skills to the test.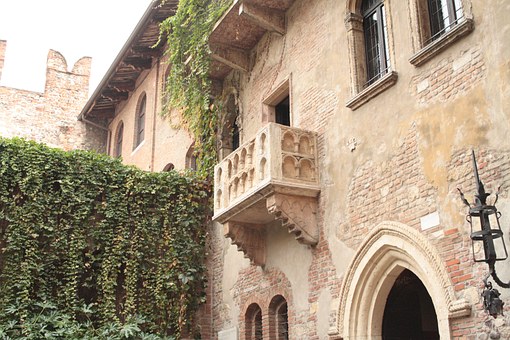 Tomorrow, Saturday 7th September, 97 artists will take up positions in some of the most evocative places in the city to give life to their work. Throughout the day Verona will become a painting studio where artists will work under the eyes of passers-by. The youngest participant is 18 years old and the oldest one is already in their 90s. Only 50% of the participants are from Verona while the other half comes from all over Italy, from Cagliari, Isernia, Como, Ferrara and Trento. All of them will meet tomorrow at 9 in Piazza Bra and will then go over to the location chosen as a venue. Everyone will have time until 5pm, after which the canvases will have to be brought to the church of San Pietro Incarnario to be examined by a special jury. At 18:30 the winners of the competition will be announced in the church and, at the same time, the exhibition containing all the works of art created during the day will be unveiled. The exhibition will remain on display until 11 September with free entry.
Germany / Development
The minuscule test properties are meant to inaugurate an era of affordability
France / Politics and Reforms
He stated this during a visit to the island's capital Ajaccio
Italy / Milan / Development / Public Spaces
It's one of the several iconic arcade shopping centres of the Italian city
Lithuania / Vilnius / Culture and Tourism / Innovation and Research
Bringing lost music back from the oblivion of the past
Denmark / Aalborg / Energy efficiency / Innovation and Research
The authorities wanted to provide clean energy to cultural events and festivals
Bulgaria / Gabrovo / Kardjali / Kozloduy / Sofia / Stara Zagora / Troyan / Development / Green City / Smart City / Social City
Almost 140 000 people have cast their vote in the national contest for Mayor of the Year
Austria / Culture and Tourism / Public Spaces
The renovation process in the Austrian town of Braunau am Inn has begun today
Italy / Spain / Alicante / Rome / Mobility / Social City
They will affect ground and air transport, so it's better to be prepared in advance
Netherlands / Amsterdam / Mobility / Welfare and Health
The official date of implementation is 8 December, but the authorities are already setting up the change with targeted road signs
Austria / Culture and Tourism / Public Spaces
The renovation process in the Austrian town of Braunau am Inn has begun today
Italy / Spain / Alicante / Rome / Mobility / Social City
They will affect ground and air transport, so it's better to be prepared in advance
Netherlands / Amsterdam / Mobility / Welfare and Health
The official date of implementation is 8 December, but the authorities are already setting up the change with targeted road signs
New European Bauhaus
This one could be a real game-changer for our built environments and the way they look
Estonia / Tallinn / Green City / New European Bauhaus
The practical art objects are competing for one of the 2023 New European Bauhaus Prizes
New European Bauhaus
Cast your vote before 24 May and do your part in promoting the NEB values

Interviews / Read Twice
An interview with a member of the No Hate Speech Network team

Interviews
A talk with the first man to circumnavigate the globe with a solar plane, on whether sustainability can also be profitable

Interviews / Read Twice
An interview with the president of the European Federation of Journalists