graffitti Prague, Source: praha.eu
Prague wants to expand legal graffiti area
The Czech capital has been struggling with illegal graffiti for many years
Last week Prague City Hall announced its willingness to start concrete actions for expansion of legal graffiti area. The local administration wants to start a discussion with the Prague Property Administration and the city districts on the spatial extension. Deputy Mayor for Spatial Development Petr Hlavacek and property councillor Jan Chabr acknowledged PSN's impetus as buildings turned into street art places overnight last Monday.
Major buildings in the centre of Prague were covered with graffiti by well-known artists. The aim of the Prague Property Management event was to raise the profile of street art and have it considered a real art. The Prague City Hall will now try to identify, together with the city districts and the company, the suitable places where new areas for legal graffiti could be created.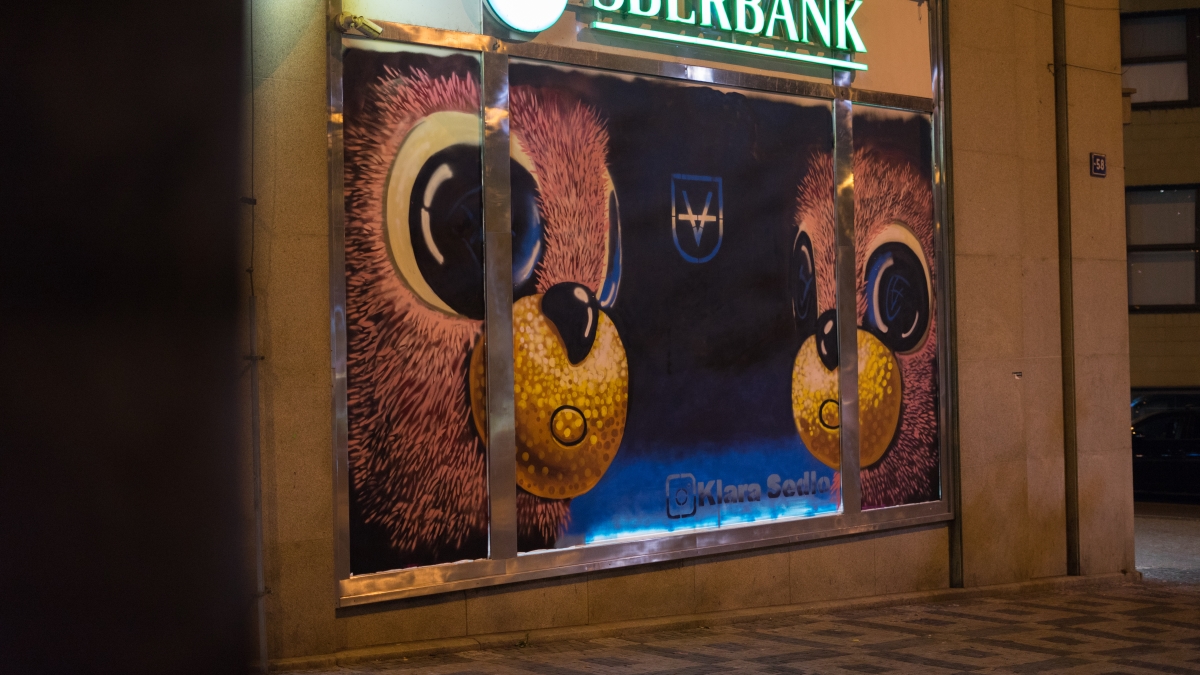 One of the walls decorated with graffiti as part of the prohect. Photo: Praha.eu
"The company drew attention to two phenomena - the quality of the often underestimated street art and the negative impact of uncontrolled spraying on buildings. It thus touches, in general, on the topic of the relationship between art and architecture in the public space. Repression should always be used as a last resort, so I am inclined to search for legal areas for graffiti and I expect that the community of graffiti artists will help the city eliminate works that have nothing to do with any art", explained Deputy Mayor Hlaváček.
"In my opinion, illegal graffiti is one of the worst forms of visual smog in Prague, which damages the property of private individuals and the city…On the other hand, street art belongs to the city and in a few cases it can aesthetically elevate some of the less well-kept corners of Prague, but only if it is a true artistic creation. For these cases, I am happy to support the selection of legal areas owned by the city" added councillor Jan Chabr.
The capital has been struggling with illegal graffiti for many years and establishing areas for legal graffiti could help reduce damage to buildings owned by both Prague and private individuals.
Germany / Development
The minuscule test properties are meant to inaugurate an era of affordability
France / Politics and Reforms
He stated this during a visit to the island's capital Ajaccio
Italy / Milan / Development / Public Spaces
It's one of the several iconic arcade shopping centres of the Italian city
Lithuania / Vilnius / Culture and Tourism / Innovation and Research
Bringing lost music back from the oblivion of the past
Denmark / Aalborg / Energy efficiency / Innovation and Research
The authorities wanted to provide clean energy to cultural events and festivals
Bulgaria / Gabrovo / Kardjali / Kozloduy / Sofia / Stara Zagora / Troyan / Development / Green City / Smart City / Social City
Almost 140 000 people have cast their vote in the national contest for Mayor of the Year
Austria / Culture and Tourism / Public Spaces
The renovation process in the Austrian town of Braunau am Inn has begun today
Italy / Spain / Alicante / Rome / Mobility / Social City
They will affect ground and air transport, so it's better to be prepared in advance
Netherlands / Amsterdam / Mobility / Welfare and Health
The official date of implementation is 8 December, but the authorities are already setting up the change with targeted road signs
Austria / Culture and Tourism / Public Spaces
The renovation process in the Austrian town of Braunau am Inn has begun today
Italy / Spain / Alicante / Rome / Mobility / Social City
They will affect ground and air transport, so it's better to be prepared in advance
Netherlands / Amsterdam / Mobility / Welfare and Health
The official date of implementation is 8 December, but the authorities are already setting up the change with targeted road signs
New European Bauhaus
This one could be a real game-changer for our built environments and the way they look
Estonia / Tallinn / Green City / New European Bauhaus
The practical art objects are competing for one of the 2023 New European Bauhaus Prizes
New European Bauhaus
Cast your vote before 24 May and do your part in promoting the NEB values

Interviews / Read Twice
An interview with a member of the No Hate Speech Network team

Interviews
A talk with the first man to circumnavigate the globe with a solar plane, on whether sustainability can also be profitable

Interviews / Read Twice
An interview with the president of the European Federation of Journalists