Circo Maximo Experience, Source: Facebook/Circo Maximo Experience
Rome Municipality gives you the unique opportunity to experience history through virtual reality
Circo Maximo Experience, returns from 1 to 30 September
Rome Municipality informed that From 1 to 30 September the Circo Maximo Experience returns with evening performances. with the help of virtual reality, visitors will once again have the opportunity to relive the ancient glories of Circus Maximus during the Roman imperial period.
Circus Maximus comes to life with virtual reality
Circus Maximus was the largest spectacle venue during the Antiquity and one of the largest of all time. Through virtual reality, the visitor can completely immerse in the history of the archaeological site by viewing the architectural and landscape reconstructions along during all the historical periods.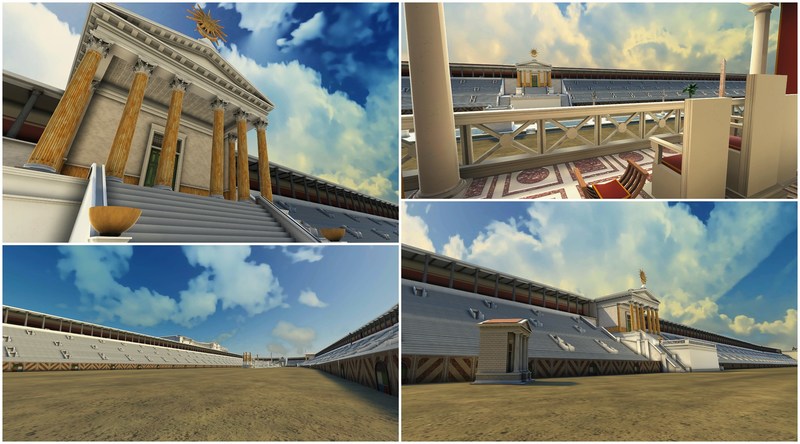 A small part of the 3D view. Image by Circo Maximo Experience
The initial schedule starts on 1st and continues until 12 September. Viewing will be available from Tuesday to Saturday (except Saturday, 5 September) from 5 pm to 8 pm (last admission at 7.10 pm). Then between 15 and 30 September, there will be a change in the working hours: from Tuesday to Saturday from 4 pm to 7 pm (last admission at 6.10 pm).
The duration of the immersive visit is about 40 minutes long and takes place within the archaeological area while walking along a path of 8 observation points (stages) using special viewing devices. In compliance with the anti-Covid-19 prevention measures, each visitor will be given individually wrapped, and disposable earphones and a plexiglass visor on which to place the device.
The narration is available in 8 languages: Italian, English, French, German, Spanish, Russian, Chinese and Japanese. For hearing-deficient people, there are versions with simplified subtitles in Italian and English.
Tickets can be pre-purchased online on www.circomaximoexperience.it, or by calling 060608 - a line that is active every day from 9 am till 7 pm. They can also be purchased on-site, after filling in a data sheet with the visitor's personal data, and at the Tourist Infopoints.