Prague reuse depot, Source: MHMP Archive
Smart reuse project in Prague brings unwanted objects back to life
A mobile app connects those in need with those who have something to offer
Most of us have been in a situation of having too many objects and too little space to store them. If you are a conscious citizen, you are probably unwilling to throw useful objects away, as they might serve someone in need plus you would not want to create excessive waste.
Local communities have come up with spontaneous solutions, such as give-away boxes, where items no longer needed can be placed in the public space and collected by anyone who finds them useful. Some of you might be familiar with Facebook exchange groups such as Free your stuff (name of city).
City administrations, however, can really scale up these efforts and bring about real positive change in terms of waste reduction. One recent example comes from Prague, where a pilot reuse project began last month.
Give your stuff a second chance
As of October, the Czech capital gives people the opportunity to put aside functional, well-preserved or almost new things in two collection yards - in Spořilov and in Vysočany in so-called re-use points. From there, they will be offered to those in need for further usage.
A first essential part of the reuse project is the facilities Prague offers – the two collection points are equipped with a special closed large storage container for storing bulky items (furniture, sports equipment, strollers, medical aids, etc.) and a building cell for storing small items (dishes, books, toys, etc.). Upon their deposition, trained staff assess the items, document them, and ensure that they are stored correctly.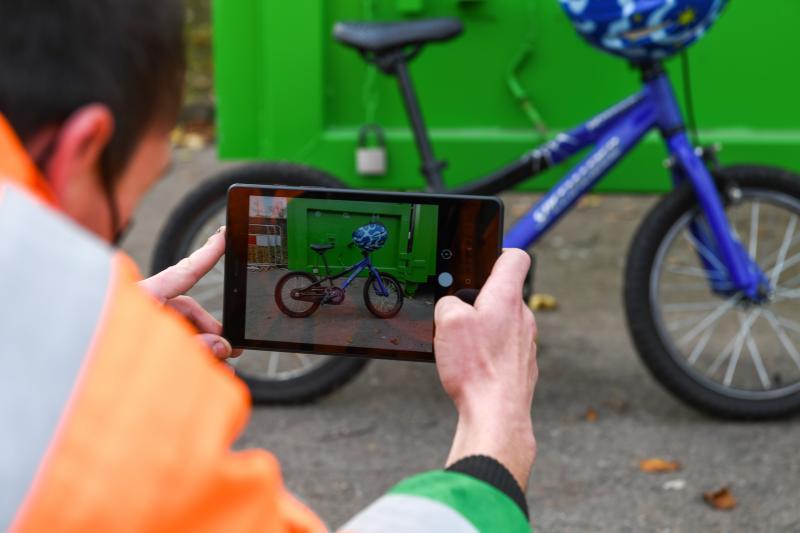 Prague has observed a growing amount of waste in recent years, part of which comes from perfectly reusable or even new items. Photo: MHMP Archive
The second dimension to the project is the digital storage of the items. From the depot, each item is entered into a special mobile application, where it is displayed to partner organizations, such as charities, the city's furniture bank, social unions and others. If none of these needs an item, it can be booked by people in the publicly accessible section and then picked up free of charge.
The third and equally important part of the project is of course the awareness-raising campaign by the city authorities who constantly address the issue of proper recycling, the use of alternatives to disposable packaging and the management of the biological component of waste.
So, if you happen to live in Prague and are willing to bring your old items to new life, make sure to visit one of the two collection points that works for you. Naturally, you might also find something you need online.