Vantaa , Source: Vantaa Municipality
Vantaa is committed to becoming a carbon neutral city by 2030
Mayor Ritva Viljanen focuses on the major goal of the upcoming EU programme period
During the 18th European week of regions and cities, the Mayor of Vantaa, Ritva Viljanen presented the vision of the Finnish city to become carbon neutral by 2030. In her presentation, mayor Viljanen focused on the major goal of the upcoming EU programme period: how climate neutrality can be accomplished within the deadline of 10 years.
Facts about Vantaa
The fourth biggest city in Finland
The fastest-growing big city in Finland
The most multicultural city in Finland
Hometown of Finland's International Airport
No emissions, no waste and no overconsumption
Known as a hub for logistics with typical businesses in industrial manufacturing and trade, Vantaa has turned its focus to circular economy and sustainable food production. In fact, the aim for climate neutrality is part of the Vantaa's strategy 2019-2021.
In numbers, the goal translates into an 80% reduction in greenhouse gas emissions. By 2030, greenhouse gas emissions must reach 215 kilotonnes, down from Vantaa's current 982 kilotonnes.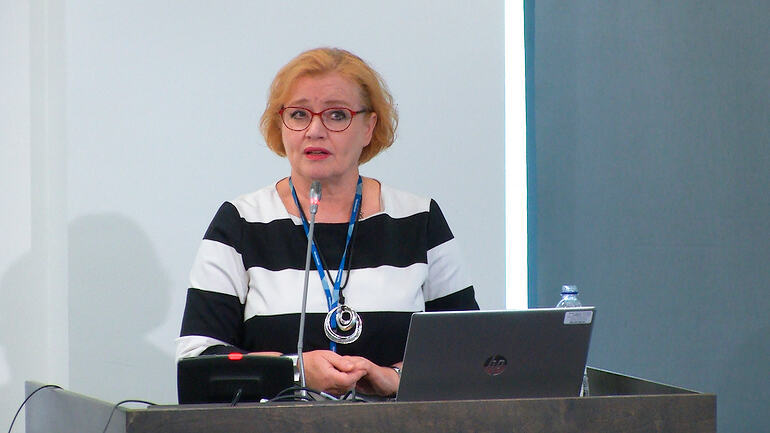 Photo of the mayor Ritva Viljanen by Vantaa Municipality
In her presentation, Mayor Viljanen ilustrated that the production and consumption of energy cause the majority of the greenhouse gas emissions in Vantaa. Transport, meanwhile, is responsible for around 36% of the total greenhouse gas emissions in the city.
Vantaa's roadmap to resource wisdom includes sustainable well-being, competitiveness and city vitality in regards of energy production and consumption, urban structure and transport, materials and responsible citizens. The climate targets are to be coal-free by 2022 and fossil-fuel free by 2026.
During the talk, the major political decisions and strategy of Vantaa were also discussed. One of the many good examples coming from Vantaa is the creation of a denser city structure. In practice, this means to multiply city centres and to make the districts more tightly packed. Another main goal is to conserve the city's green areas.
At the same time, public transport is becoming more sustainable with ambitious rail-line projects, which enable the building of new climate friendly neighborhoods to accommodate the growth. A good practice to advance these objectives is to increase the share of bicycling.
In 2018, 7% of all travels in Vantaa were made by bike. The aim is to raise it to 15%. To achieve this result, the municipality is creating more quality bike lanes, more bike parking slots and offers shared city bikes.
More details about how Vantaa is achieving the goal to become carbon neutral by 2030 read on the website of the Finnish municipality.