Book vending machine Székesfehérvár, Source: Székesfehérvár.hu
Vending machine makes buying books easier in Szekesfehervar
The new Hungarian acquisition offers a large selection of books
Purchasing books has become considerably easier in the historic Hungarian city of Székesfehérvár. As of Monday, 30th September, local bookaholics have another reason for joy as books vending machine was installed in the city centre.
The Pocket bookshop is already expecting literary fans on the Main Street, reported Mayor of Székesfehérvár András Cser-Palkovics on the communal website. As the local authorities explain, he has asked for the installation of the machine in the summer and few days ago it finally became a reality.
A cooperation between the municipality and local youth
The initiative wants to promote literature and reading among locals, by bringing readers more accessible, easy-to-carry, pocket-sized books distributed as easily as a can of soda. It is the result of Instagram consultations between the Mayor of the city and local young people who suggested ideas on the placement.
Installed in front of the popular Vörösmarty Theater (the largest in the country), the vending machine is expected to attract many passers-by for a quick pick of reading material on their way to work or back to home.
With the help of the City Guard, a tastefully crafted green-framed vending machine has been placed opposite the theatre building, which fits well with the downtown location and provides a covered roof for the priceless readings.
The POKET automatic vending machine offers a diverse and regularly changing selection of books which will certainly please the local reading addicts.
Székesfehérvár, also referred to as Fehérvár, is the 9th largest city in Hungary. Once a capital of the Kingdom of Hungary, the city used to have a prominent role in the Middle ages.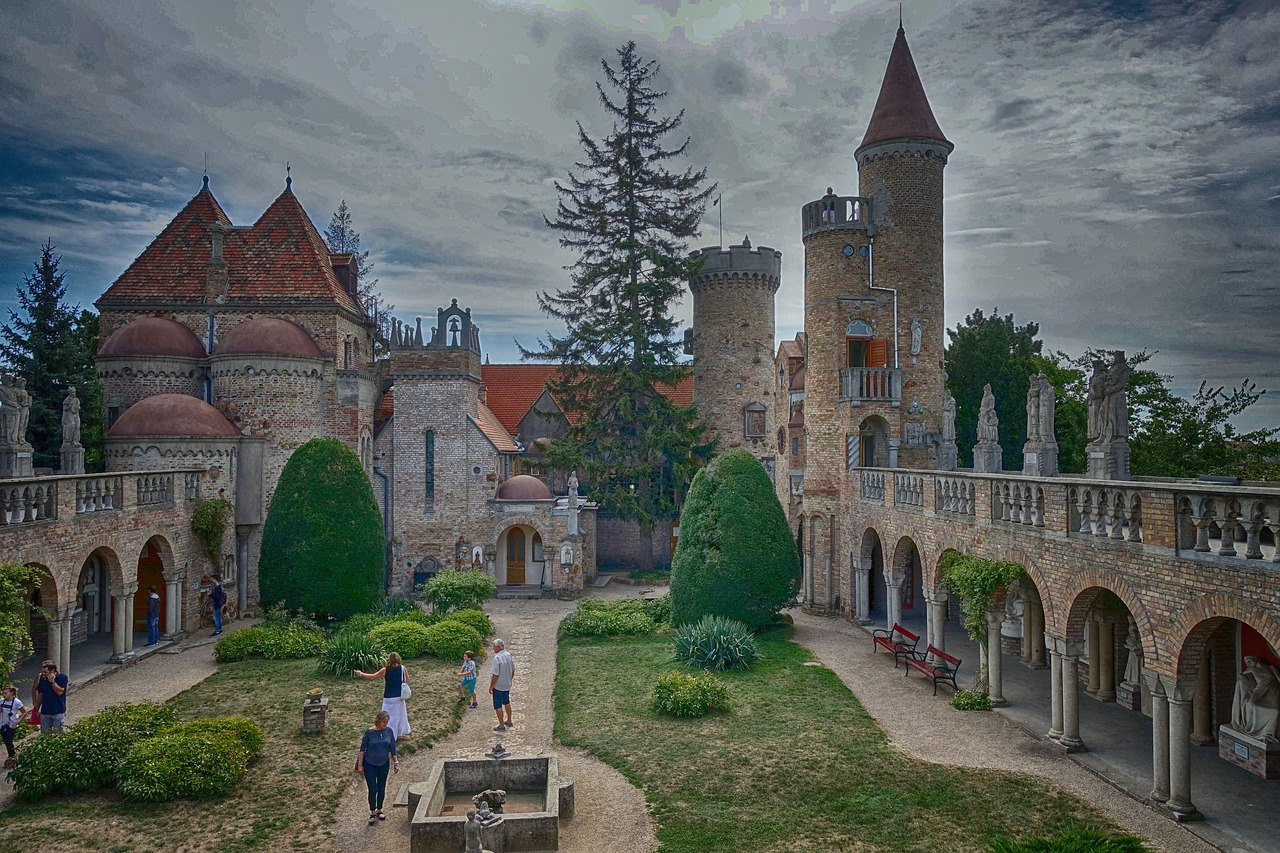 Székesfehérvár used to be a capital of the Kingdom of Hungary
If you are to visit Central Hungary, do not fail to see its historical centre and marvel at the Baroque and classical style buildings. The St Stephen Cathedral and the ruins of Székesfehérvár Basilica are definitely a must-see in the city.
Germany / Development
The minuscule test properties are meant to inaugurate an era of affordability
France / Politics and Reforms
He stated this during a visit to the island's capital Ajaccio
Italy / Milan / Development / Public Spaces
It's one of the several iconic arcade shopping centres of the Italian city
Lithuania / Vilnius / Culture and Tourism / Innovation and Research
Bringing lost music back from the oblivion of the past
Denmark / Aalborg / Energy efficiency / Innovation and Research
The authorities wanted to provide clean energy to cultural events and festivals
Bulgaria / Gabrovo / Kardjali / Kozloduy / Sofia / Stara Zagora / Troyan / Development / Green City / Smart City / Social City
Almost 140 000 people have cast their vote in the national contest for Mayor of the Year
Austria / Culture and Tourism / Public Spaces
The renovation process in the Austrian town of Braunau am Inn has begun today
Italy / Spain / Alicante / Rome / Mobility / Social City
They will affect ground and air transport, so it's better to be prepared in advance
Netherlands / Amsterdam / Mobility / Welfare and Health
The official date of implementation is 8 December, but the authorities are already setting up the change with targeted road signs
Austria / Culture and Tourism / Public Spaces
The renovation process in the Austrian town of Braunau am Inn has begun today
Italy / Spain / Alicante / Rome / Mobility / Social City
They will affect ground and air transport, so it's better to be prepared in advance
Netherlands / Amsterdam / Mobility / Welfare and Health
The official date of implementation is 8 December, but the authorities are already setting up the change with targeted road signs
New European Bauhaus
This one could be a real game-changer for our built environments and the way they look
Estonia / Tallinn / Green City / New European Bauhaus
The practical art objects are competing for one of the 2023 New European Bauhaus Prizes
New European Bauhaus
Cast your vote before 24 May and do your part in promoting the NEB values

Interviews / Read Twice
An interview with a member of the No Hate Speech Network team

Interviews
A talk with the first man to circumnavigate the globe with a solar plane, on whether sustainability can also be profitable

Interviews / Read Twice
An interview with the president of the European Federation of Journalists