About New Year's Eve, Saint Sylvester and traditions
Find out what celebrations to expect if you celebrate the arrival of 2019 in an EU country
December 31, 2018 09:30
Aseniya Dimitrova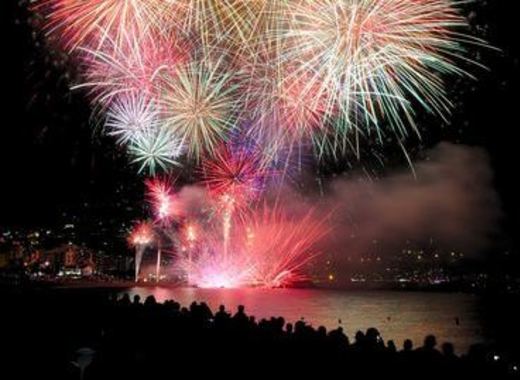 Source: Amat Martinez on Unsplash
The end of the year is traditionally marked with spectacular festivities around the world and Europe of course is no exception. In the catholic world the day is also called Saint Sylvester's Feast or Réveillon, after Pope Sylvester I, who lived in the IVth century. He is believed to have baptized Constantine, thereby making him the first Roman emperor to become a Christian. After 24 years of pontification and playing essential role for strengthening of the Roman church, Saint Sylvester passed away on December 31st 335.
The Gregorian calendar marks the last day of the year on the twelfth month – the 31st of December, when flamboyant celebrations starting few hours before midnight and often lasting till daybreak are held. The transition between the outgoing and the New Year is generally celebrated with friends and family at home or outside.
Accordingly, the local authorities in cities would organize free open-air concerts and gatherings, as well as bright and colourful light shows with fireworks broadcasted on television. The countdown to the New Years starts in the last minute and is eagerly awaited by all. Some countries will show official speeches by their heads of state few minutes before midnight or in the morning (like Bulgaria, Italy, the Czech Republic, Slovakia and Denmark), comedy sketches will review the year and cheer up the atmosphere (like in Belgium, Germany, the Netherlands or Finland), national anthems would be first thing to hear in many places, but what is certain: greetings and best wishes, accompanied by a glass of champagne are ever present in a good company.
So, if in Europe for the holidays, you are certain to have a wonderful time, wherever you go. Just make sure you have a save place overlooking a central square, big tower or a cathedral for the time around midnight. Festive dinners and traditional meals are usually reserved for the hours before 00:00, since later on it is time for a party. Here is why normally the 1st and sometimes the 2nd of January are bank holidays, so don't be surprised to discover ghost cities on the first morning of 2019.
TheMayor.EU stands against fake news and disinformation. If you encounter such texts and materials online, contact us at info@themayor.eu