Available in:
Share article
Bratislava organizes outdoor concerts for seniors
The first concert of this kind was held last Monday and was attended by the president of Slovakia Zuzana Čaputová
May 04, 2020 19:30
Anton Stoyanov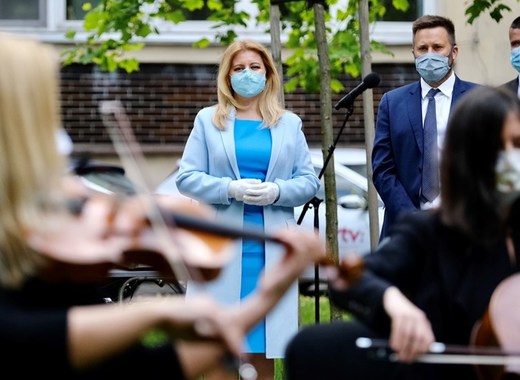 Source: Concerts for Seniors by Bratislava Municipality
Lockdowns have been especially tough on Europe's elderly population. With seniors making up one the most at-risk of COVID-19 complications groups, however, it has been more important than ever for them to stay home and stay safe.
In Slovakia, the country's elderly population has been forced into isolation for over two months now. The capital of Bratislava prohibited visits to elderly care facilities and has instituted strict bans on their movement so as to protect their lives – but that has led to other kinds of problems, namely depression and increased feelings of loneliness amid the isolation.
That is why the administration of Bratislava has been working tirelessly in order to find solutions that will make life more bearable for their senior constituents. One of the most creative ideas that have already been put into practice has been the outdoor live concerts organised alongside VIVA MUSICA and the Bratislava Cultural and Information Centre.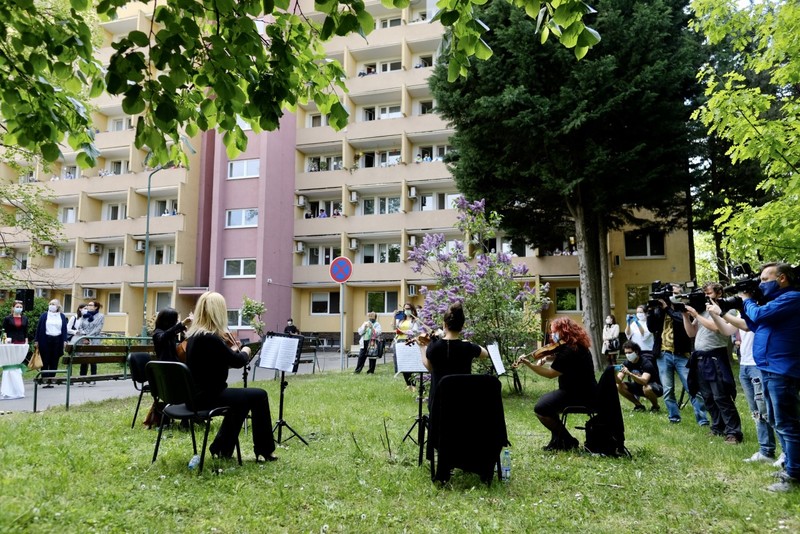 Concert at the Home of the Third Age in Bratislava, 27 April 2020.
Source: Bratislava Municipality
Bringing joy at a distance
The initiative aims to bring live entertainment to Bratislava's elderly population that lives in care homes. On 27 April, the municipality, alongside its partners, organised its first classical music concert as a gesture of support not only to seniors but also to the social workers employed at the facility.
The first iteration of this grand gesture of thanks was held at the House of the Third Age in Petrzalka and was also attended by the president of Slovakia - Zuzana Čaputová.
Also present was the mayor of Bratislava Matúš Vallo, who stated that "I want to thank the residents, not only in the House of the Third Age but also in our other facilities, for the patience and understanding with which they cope with the current difficult situation. With the strict measures we took as early as the beginning of March, we wanted to protect our seniors in the facilities in particular. And I'm very happy that we are doing successfully so far. I want to ask the inhabitants of our facilities for the elderly very nicely, for them to remain responsible for a while so that we can enjoy joint meetings without restrictions as soon as possible."
Like the article? Subscribe to our newsletter to receive the latest from the EU cities right into your inbox.