Available in:
Share article
Greece to increase the fines for smoking in public places
200 euros fine for smokers violating new anti-smoking law
November 10, 2019 10:00
Monika Dimitrova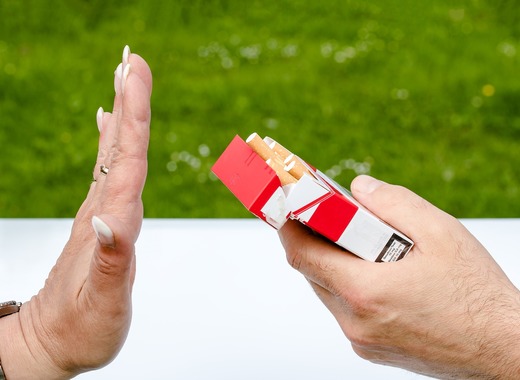 The government of Greece is working toward increasing the fines people would have to pay when violating the new, wide-ranging anti-smoking laws.
According to the Greek Ministry of Health, the public smoking fines which were introduced in 2009 are currently too low in some cases. For this reason, the Greek government will publish a new list of increased fines by 19 November. That will be the first day on which the new law will be officially enforced.
Among the fines which are set to rise is the penalty for smoking in indoor public places, including restaurants and bars. Currently, the fine for such transgressions is 50 euros but it is expected to rise to 100 or even 150 euros per person, per violation.
The recently introduced fines for smoking inside a car with passenger children and inside the premises of a public playground, which are 120 euros and 200 euros respectively, will remain the same. The fines business owners will be liable for paying if they are caught not enforcing the law, will rise as well.
Now, the smoking ban extends to all indoor venues including to all manners sports and sports events. Violation of the anti-smoking law is fined with 200 euros for smokers and 500 euros for the management of the aforementioned facilities.
Full implementation of the new anti-smoking law
Up to now, Greek police have been conducting random checks in public spaces but have been refraining from imposing fines instead preferring to mostly let violators off with a warning. The anti-smoking laws have been never fully implemented due to control difficulties.
Starting from 19 November 2019, however, the authorities will be forced to impose the new, increased fines, as the Greek government has declared its will to enforce the smoking ban, regardless of what the public reaction might be.
TheMayor.EU stands against fake news and disinformation. If you encounter such texts and materials online, contact us at info@themayor.eu