László Papp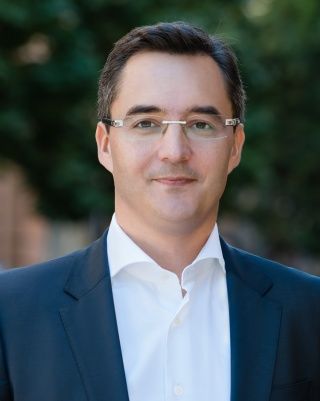 Source: Municipality of Debrecen
The Mayor of Debrecen Dr. László Papp was born in 1972.
In 1998 he was elected municipal representative. In 1999, he became Deputy Chairman of the Fidesz General Assembly and Chairman of the Environment Committee and the Ownership Committee, and since 2002 he has served as Fidesz General Manager and as Chairman of the Rules of Procedure Committee. In 2010, the General Assembly of the City of Debrecen appointed the Deputy Mayor for Entrepreneurship and City Strategy as the representative of Debrecen's 16th Constituency.
Since taking office in 2014, the mayor of Debrecen Laszlo Papp managed to attract around 640 million Euros in investments in the city within the framework of 23 projects. Thanks to this, Debrecen is now seen as an attractive investment destination for local, regional and international companies. Besides this, Debrecen is a major beneficiary of the EU development cycle.
Laszlo Papp has been re-elected on the 13th of October 2019 for another term.