Paul McAuliffe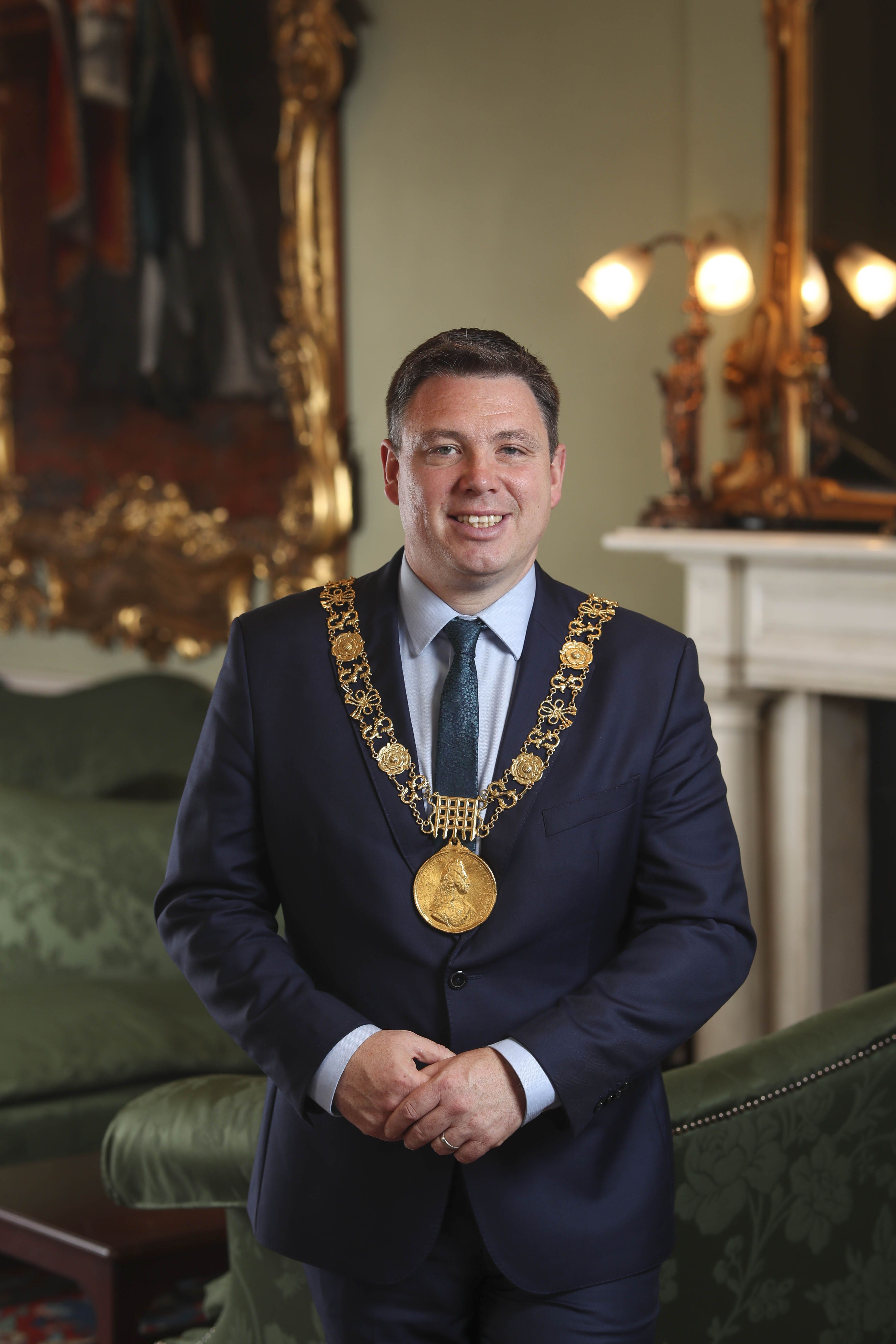 Source: Dublin City Council
Councillor Paul McAuliffe was elected Lord Mayor of Dublin at the Annual Meeting of Dublin City Council held on Friday 7th June 2019. He was first elected to Dublin City Council in 2009 to represent the people of Finglas, Glasnevin, Ballymun and Santry and was re-elected in 2014 and 2019.
Born and raised in Finglas, he was educated at De La Salle Primary School, Beneavin College Secondary School and the National College of Ireland.
He has served as the Chairperson of the City Council's Enterprise and Economic Development Committee and he is a member of the seven-person Corporate Policy Group (CPG) chaired by the Lord Mayor. As Chairperson he led the City Economic and Community Plan and published the Dublin City Brexit Summits. He has also served as the Chairperson of the City's Local Community Development Committee (LCDC) where he has overseen the Social Inclusion Community Activation Programme.
Outside of politics he has been actively involved in local youth and community groups and he has worked as Communication Manager with the Royal College of Physicians of Ireland and the Irish Platform for Patients' Organisations Science and Industry.
Councillor McAuliffe is married to Ciara and they have two young children, Millie and Hugh.
Following the February, 2020 general elections in Ireland, Fianna Fáil's Paul McAuliffe left his office for a seat in the Dáil (Parliament).
Source: Dublin City Council