Pandemic brings Latvian municipalities closer together
Municipalities that are set to become a single administrative region are working jointly to battle the pandemic
May 18, 2020 19:30
Anton Stoyanov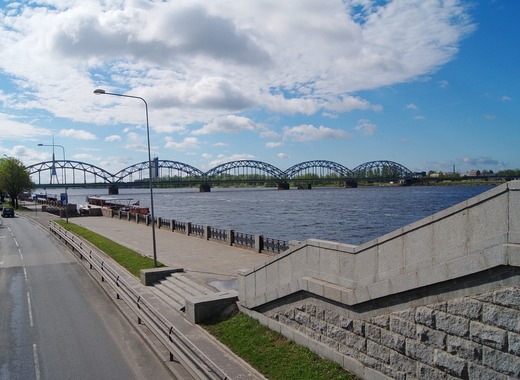 The Latvian government has been working on a large-scale municipal reform for months now but has been faced with growing discontent and opposition from many local governments across the country's territory.
The reform itself envisions a streamlining of current structures and the creation of new more powerful municipal bodies that are better equipped – and, of course, better financed, to deal with problems that might arise within their confines. That is meant to be achieved by merging the currently existing over a hundred local governments into barely more than 30 larger and more powerful ones.
Shifting perspectives during a crisis
The move has been lambasted by local politicians and representatives ever since it was first announced – but now, some are coming around to liking the idea of boasting a stronger response to a crisis that no one actually was ready to handle on their own.
Eight municipalities have established strong common working relations during the ongoing pandemic in order to better deal not only with COVID-19 but also its aftermath. Those same eight municipalities are also set to disappear as independent government bodies in just a few months' time, once the government's reform is adopted, as they will be turned into the single South Kurzeme (Courland) region.
Throughout the pandemic, the municipalities have been planning joint responses and have been carrying out common assessments of their own capabilities in order to better plan their actions when it comes to dealing with the coronavirus pandemic. Joint teleconferences, exchange of ideas and good practices, common rules, etc. barely scratch the surface of their shared plight.
Now that the Latvian government has also announced requirements for mandatory use of masks in public transport, thanks to their joint efforts South Kurzeme's municipalities have also managed to secure free protective equipment to seniors in the region, by sharing supplies among each other. Thanks to their common approach, and by embracing the government's plan like never before, local authorities are achieving great success in their fight against the pandemic.
Like the article? Subscribe to our newsletter to receive the latest from the EU cities right into your inbox.