Czesław Renkiewicz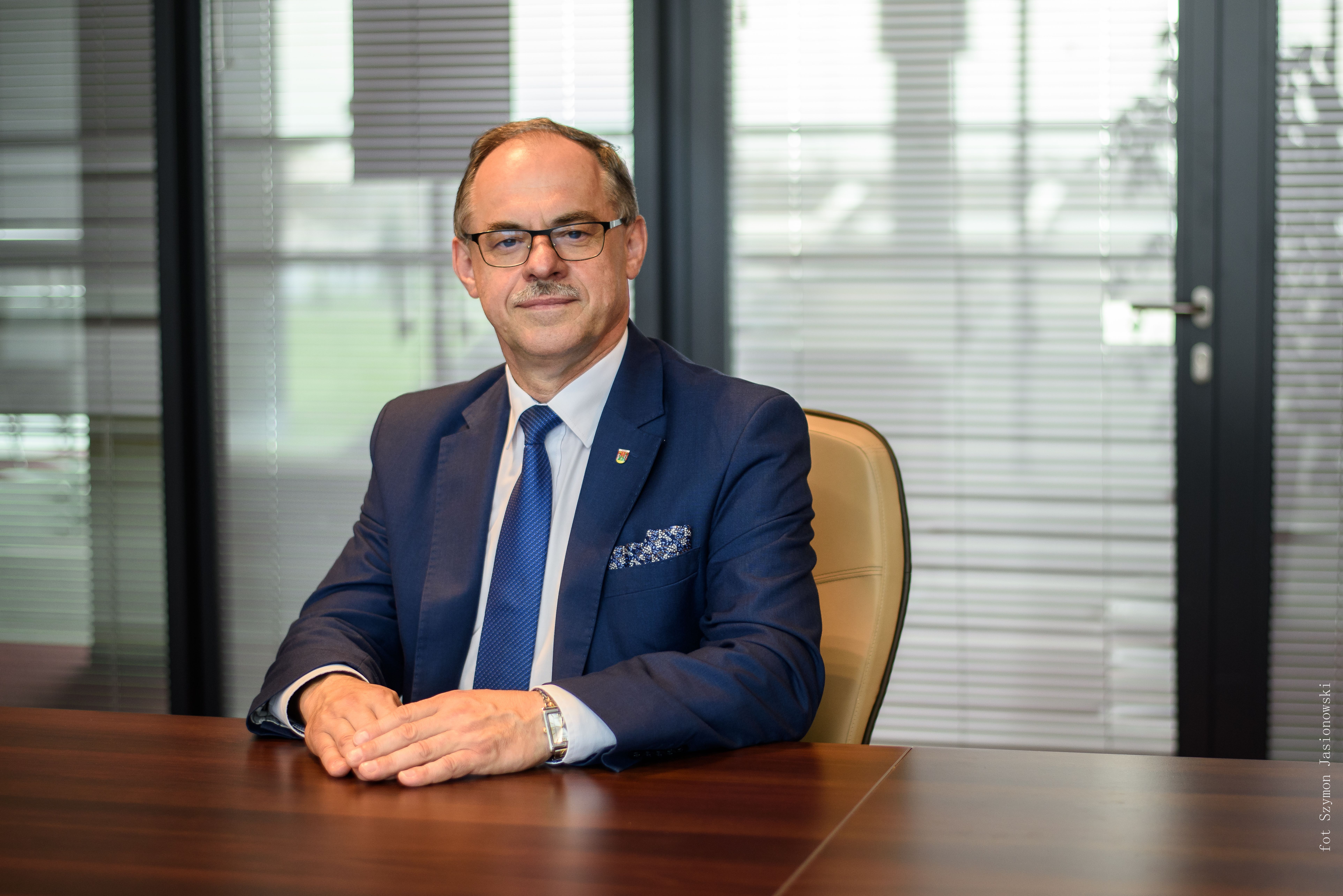 Source: City of Suwalki
Czesław Renkiewicz has been Mayor of Suwalki since 2010. He has been living in Suwałki for over 40 years.
Czesław Renkiewicz is a graduate of the Suwałki Mechanical Technical School and the Faculty of Economics of the University of Białystok. He followed postgraduate studies in accounting at the Białystok University of Technology and the Agricultural and Technical Academy in Olsztyn, where he gained his pedagogical qualifications. He holds a licence from the Minister of Finance to provide bookkeeping services.
He started his professional career in 1980 in the Lighting Equipment Plant "Polam-Farel" in Suwałki. In the period 1983-1988 he worked at the Municipal Office in Suwałki, where he cooperated with the then Mayor of Suwałki, Józef Gajewski. Afterwards, for a period of 18 years, he worked for the Tax Office in Suwałki, where he went from the lowest rungs of the career ladder to the position of head of the office.
In the meantime, from 1994 and 2004, he taught business accounting and finance at the Suwałki Business School. Until 2007 he was Vice President of the Suwałki district branch of the Accountants Association of Poland.
In 2006, Czesław Renkiewicz started working in the Suwałki City Hall as First Deputy Mayor. In 2010, he took part in the local government elections as a non-partisan candidate and was elected Mayor of Suwałki. He was re-elected in 2014 and 2018.