Safest municipalities in Sweden revealed
The ranking is published annually by the Swedish Association of Local Authorities and Regions and the Civil Contingencies Agency
January 23, 2020 13:00
Plamen Petrov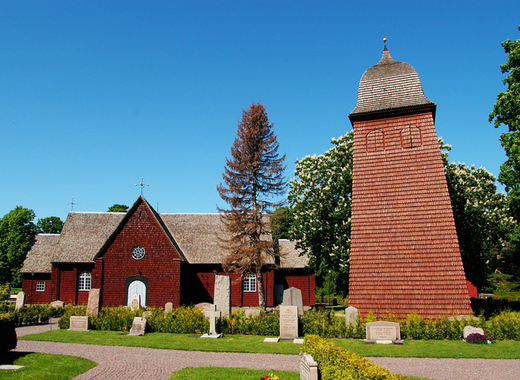 Source: Hammaro / Sebastian Thorstensson on Wikipedia (CC BY 3.0)
Commuter towns just outside of Sweden's urban centers were some of the safest places in the country in 2019, a new survey reveals.
The annual list compiled by the Swedish Association of Local Authorities and Regions (SALAR) and the Swedish Civil Contingencies Agency ranks Sweden's 290 municipalities according to the number of accidents, fires, violent crime and theft per 1,000 inhabitants.
Hammaro municipality, outside of Karlstad, tops the new list of safest places. Vaxholm municipality, just north of Stockholm, emerges as the country's second safest area.
Among the least safe places is Malung-Sälen Municipality, a popular ski-resort area, which is however prone to accidents and work crimes. In this category are also towns with fewer than 10,000 residents who are often older, poorer and farther away from big cities.
Location and demographics are the key factors, Greta Berg, expert in crime prevention at the Association of Local Authorities and Regions, told Radio Sweden. Suburbs and towns near big cities are considered the safest because they often have fewer residents who are off working elsewhere during the day. On the contrary, big cities are less safe because more people live there in often cramped spaces and frictions between them lead to more problems.
Gang war?
Lately, a spate of explosions across Sweden linked to feuding criminal gangs permeated the daily news, making residents increasingly jittery. According to statistics from the National Council for Crime Prevention, last year criminal bomb blasts were up by 59 percent nationwide compared with 2018.
Swedish police called for help from the government and were granted reinforcements in manpower and extended powers of surveillance. Under a new law, effective January 1st, police no longer need a permit to install security cameras. Hundreds of new surveillance cameras will be placed in risk areas where drugs crimes, violence and robberies occur at a higher than average rate, national police chief Anders Thornberg told TT news agency.
Another law, set to come into effect from this March, would allow Sweden's police to access criminal suspects' phones and devices and read encrypted information.
TheMayor.EU stands against fake news and disinformation. If you encounter such texts and materials online, contact us at info@themayor.eu