Frederiksberg must be a frontrunner in preventing dramatic climate change
Interview with Simon Aggesen, Mayor of Frederiksberg in Denmark
Simon Aggesen was born on 18 June 1987 in Fredericia. He was a member of the municipal council at Frederiksberg since 2009. A councilor and chairman of the Culture and Leisure Committee. Aggesen is mayor of Frederiksberg Municipality since March 2019.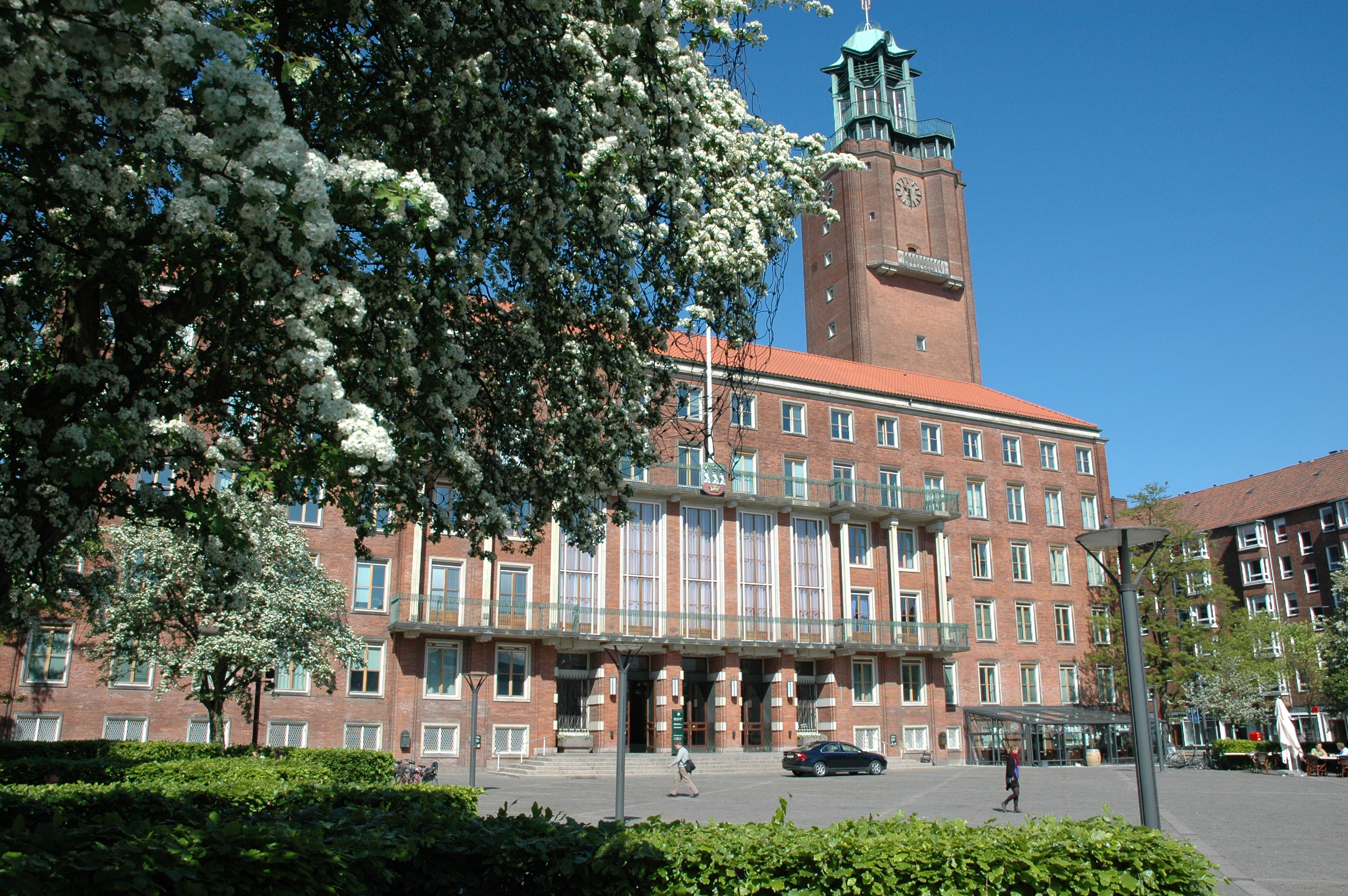 Main Entrance of the Frederiksberg Town Hall; Photo by Frederiksberg Kommune
Before becoming the Mayor of Frederiksberg, you have been a member of the municipal council since 2009. Does this long working experience in the Frederiksberg municipality help you stay closer to your fellow citizens and to better understand their needs?
Well, there are no schools for training mayors. But we have a strong sense of localhood in Frederiksberg. So serving ten years as a member of our city council, and as chairman of committees has been a very hands on experience, which of course has helped me to understand our citizens, and the political agenda better.
It has been mentioned that you fell in love with Frederiksberg when you were 14 years old. Tell us what is so special about this city?
When I was a teenager, I lived in a town called Fredericia, which in a Danish context is very far away. I remember visiting Frederiksberg with my father, because his sister lived here. And even though I was so young, I was amazed that it is possible to have a city like Frederiksberg surrounded by the much bigger city of Copenhagen. So when I had to leave Fredericia to go to law school there was no doubt in my mind. Frederiksberg was on my mind and has been ever since.
Frederiksberg is Denmark's most densely populated municipality, resulting in both specific challenges and opportunities when it comes to creating a healthy living environment in the city. How does the municipality promote physical activity and a healthy lifestyle?
That is a challenge. Every square meter counts. When we plan something new, we always think – does this give something back to the city? So we never plan for just one purpose, and in my experience that helps a lot. Also we have invested heavily in sports facilities. As an example, we just opened a public swimming pool that also contains a big gym on top of it. And we have converted all our soccer fields into environmentally friendly artificial turf in order to increase capacity on our few existing fields. But of course, we also think about encouraging physical activity when we renovate schools or urban spaces. And finally, we invest heavily in bike lanes to encourage physical activity as well as to prevent congestion in traffic.
Frederiksberg is part of the Greater Copenhagen Science Cities. Tell us more about the strategic objectives of Frederiksberg Science City. What has already been achieved and what do you want to achieve in the near future?
We have state of the art universities situated in a very small area of less than two square kilometers. So inspired by the idea of an Innovation District we have formed Frederiksberg Science City. It is an informal cooperation that focuses on the interaction between the city's key players and development of the campuses into educational environments, that are well integrated parts of the city and of city life. Thus, we exploit the areas as a unique driver in the urban development of Frederiksberg.
The participants have set a number of task groups for collaboration in different fields and has completed several Smart City Challenges. Furthermore, the collaboration arranges a number of science-based talks to inspire and enlighten the general public and everybody interested in the elite research areas at the universities in Frederiksberg.
Frederiksberg Municipality's utility company is the first in the world to use vehicle-to-grid (V2G) chargers for their electric vans as a part of a commercial project. V2G is a type of technology that helps stabilize the power grid during peak loads by using the vans' batteries as an energy source when not in use. Would this project help the municipality achieves its goal of halving CO2 emissions between 2005 and 2020?
Yes, it will indeed. I have a vision to use our very densely populated, but still small municipality with a vast number of start-ups and universities, as a test bed or as a sustainability lab. This project with V2G chargers is a very fine example of what is possible to do. Hopefully it will result in new sustainable solutions that can be turned into business models and sold in other cities and thus contributing to CO2 reductions in other cities.
Sustainability is the basis of the city development. Give us an example of a project that the Municipality of Frederiksberg is implementing in this field.
Frederiksberg Municipality is testing a new scheme to challenge single-use culture through an innovative partnership with a circular economy organization called Naboskab. Ten swap cabins have been set up in housing associations across the municipality for citizens to exchange books, services, clothes, machines and more, instead of throwing things out.
And then of course we will be the first city in the world I think, that will implement 100 pct. Electric garbage trucks. We have tested it for some years, and we are ready to go on full scale within three years. The next nine garbage trucks are expected to arrive in January.
What are the main goals and examples that you intend to develop in the near future?
My focus is on better conditions for children in the service that we provide as a municipality. It is on reducing climate change – as a relatively wealthy city we have an obligation to be one of the front runners in the important task of preventing dramatic climate change. And then finally my goal is to keep the social balance in our city. To find new ways to provide affordable and attractive housing for people in the city is one of my most important focus projects.
How do you find the idea of a unified platform for all European cities where European citizens can get information about everything happening in the Union? How could this platform be useful for your projects?
I always welcome new ideas and inspiration. In Frederiksberg we are constantly looking for partners we can collaborate with on different issues concerning the city. I find the initiative very interesting, and I look forward to see how it evolves and discover the many uses it can be put to.
Find out more about Frederiksberg here