Galatsi, Greece will resurrect its cherished summer cinema "ZAIRA"
The new building will be green and modern, with the capacity to house an audience of 100 viewers
In 1957, the inhabitants of the Greek municipality of Galatsi sat down to watch the first screening of a film in the city's summer cinema ZAIRA. With a name that means polite and tasteful in Arabic, the ZAIRA cinema brought joy to residents, allowing them to escape from their everyday routines and experience something exciting.
After 36 years of enriching people's lives, the ZAIRA summer cinema was demolished in 1993. Then, in May 2020, the municipal council unanimously approved Galatsi's plans to purchase the empty plot where ZAIRA once stood and to resurrect the cultural establishment.
A modern bioclimatic cinema
Galatsi Municipality has now bought the land and acquired funding worth EUR 11 million from the Ministry of Development and Investment. According to the Greek city, this is the largest project that it has ever embarked on.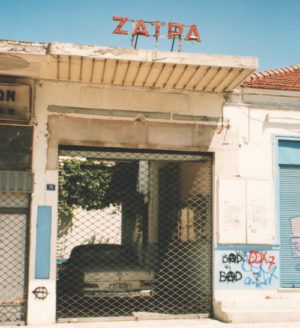 The old summer cinema (Source: Galatsi Municipality)
The land, where the cinema and its adjacent shops used to be, covers an area of just over 1,106 square metres. There, the municipality will now rebuild a contemporary, green summer cinema under the same name. In addition to the summer cinema, the municipality will also build a refreshment area and three underground parking levels. Expanding on this, the future ZAIRA will have the capacity to house 100 viewers.
The building will have a bioclimatic design; in other words, its construction will be based on the local climate and the cinema will therefore utilise natural heating, cooling, and lighting. The municipality is set to auction the project at the beginning of 2022. Subsequently, construction will begin in the middle of next year.
Considering the events of the past two years and how the pandemic has forced cultural activities to come to a sudden halt, an outdoor cinema will undoubtedly be well received by the city's inhabitants.
To view photographs of the future summer cinema, see the gallery above.